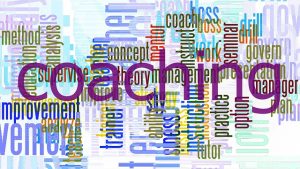 Business Coaching is becoming more common and more prevalent.   Just as any great sportspeople, performer or leader has a coach, so do many businesses now.   I have written a number of articles around coaching (links below) and here I thought I'd share with you some tips on how to select the best and right business coach for you.
How to choose the right business coach
Business Experience
If you are seeking a business coach, then it's very relevant what business experience they have had.   If they have failed in business, they may say "I know not what to do" but reality is that you need to know what you should do to succeed.   Ask what industries they have worked in.   For this reason, I do not service retail or hospitality.   I'm sure I could add value to these businesses, however, I niche in service-based businesses because that is what I am expert in.
Teaching Experience
Whilst your coach may or may not have been coaching for 10 years, find out what else they have done.   Were they teaching, consulting, advising or mentoring others in prior roles?  Knowing how to do something is one thing; you need to be able to communicate.   Having teaching or training skills will help that coach be able to communicate and guide in a more effective way.
Profile
Check them out on more than just their website.   Naturally, their website will look great (or it should!) but go a little deeper.   Google them and see where else they appear.   What does their LinkedIn profile look like?   In short, with their experience and reviews – how do they stack up performance wise?
Testimonials
I am always telling my clients to collect/chase testimonials from their happy customers and clients.  A good coach with lots of experience will have a string of rave reviews that shout from the rooftops that they are valued and appreciated.
Qualifications
Find out what qualifications your prospective coach has.   Is there background in Business, IT, HR, Accounting, Marketing or some other area which is relevant to business?  I believe that practical experience stands for a lot (you know, the University of Hard Knocks aka Life) however, formal training will also add knowledge to the pot.
Memberships
Whilst being a member of an organisation and simply paying a membership fee doesn't make a coach great, it does mean they may well have had to pass application criteria AND that they are likely getting professional development themselves as well as being required to maintain a standard.   The dodgy consultant won't belong to organisations where ethics and professionalism are paramount.
How they operate
Find out how they operate.  If they are only online and you know that doesn't work well for you – then that may not be a good fit for you.   If you really want F2F (face to face) and they are interstate or a fair distance away – then better to know that up front.   Remember you will need to consider the 4 P's – price, performance, position and personality.
Personality
So you've done the analysis and their credentials stack up.   Meet with them (ideally in person, if not over the phone) and ensure the fit is right.  No one coach is going to suit every person and not every client is going to be right for any one coach.   To get the most from your coaching you need to be honest, forthright and share things with your coach, you may not have even shared with any other person.   You will be sharing your frustrations, talking about your weaknesses and much more – so ensure the fit is right – for both of you.
For all the above reasons, I suggest that you talk with two different people.   Ideally, this would be a male and a female to get varied perspectives.   If neither of them feels really right or doesn't tick at least 90% of the boxes, then keep going.  However, ensure that your delaying a decision is for the right reason – you haven't found the right person versus say a wrong reason – such as procrastination.   : )
I hope this has been helpful and if you'd like to know more about my coaching services, workshops, my Coach the Coach ™ program or are interested in any of my six business books, visit www.donna-stone.com.au.
Read more blogs about Coaching here:
Do You Need Business Coaching?
Get Yourself a Business Mentor
7 Things I Did for My Business Coaching Clients Last Month
7 Strategies Every Business Coach Should Adopt
What Does a Business Coach Do?