As an experienced business coach, I mentor both businesses and coaches:
Businesses – through my various general business coaching packages
Coaches – through my Coach the Coach ™ programs.
Starting out or growing your business can be hard work.  For every business (and business owner), the challenges are different.  Sometimes it is around:
Fear of failure, mindset, confidence
Fear of success (yes, people do worry about doing really well)
Not knowing where to start, what to do or how to do it
Staying on track, on task and not having someone to hold you accountable
Getting distracted, procrastinating or simply stalling
Coping with growth.
For all the reasons, and more, it pays to have an experienced business coach by your side:
Having someone to teach, educate, guide, support and 'be in your corner'.  My service is confidential and my focus is to help you achieve.  There is no hidden agenda; I simply want to see your success.  I don't 'drag' out coaching and for this reason, don't lock clients into long-term contracts.  I want you to achieve your goals as quickly as possible.
Having someone to investigate and determine why things are as they are.  When a client isn't moving forward, there will be a reason.  It might be fear, procrastination or issues around time or a specific challenge.  I work out why you are stalled and then look for solutions.  Sometimes those solutions are practical (time or know-how for example) and at other times it's a mental block which we need to get lifted so that you can move forward with your business.
Having someone to sometimes ask the tough questions, point out the things you may not want to know – but need to know, and need to address those items.  I'm not a 'yes girl' although I will tailor my feedback to your needs.  When I onboard clients, I ascertain if they want to get or receive feedback 'softly' or 'right between the eyes'.  Telling you what you want to hear (versus what you need to hear) won't do you any favours long term.  I'm results-focused and sometimes those unpleasant conversations are what is needed to get positive action occurring and great outcomes.
A fresh, clean but very experienced perspective.  For those who have been in business for a long time, we often don't see the 'wart' on our nose.  Staff (or the owner) may be opting the view 'this is how we've always done it' and not recognising that everything in life changes, including business and especially marketing.  With an extra (and fresh) set of eyes comes a fresh angle and potentially the view of new opportunities.  For new businesses, it's often as simple as having someone there who knows what they are doing; decades of experience coupled with current and relevant knowledge.
Many people who have worked with me call me an all-rounder.  My expertise covers sales and marketing, systems, processes, mindset, staff and money and finances.  However, I do not take on every potential client.  My business coaching very much specialises in: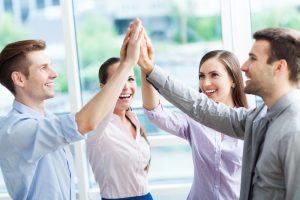 When is the best time to start working on improving and growing your business?   Yesterday.   The next best time is today!    Call me TODAY on 0411 622 666 or make contact via my Contact Page or email donna@donna-stone.com.au.  My passion is your potential!