Build Your Profits – A Business Guide for Tradies!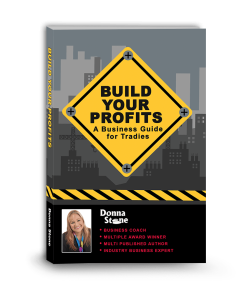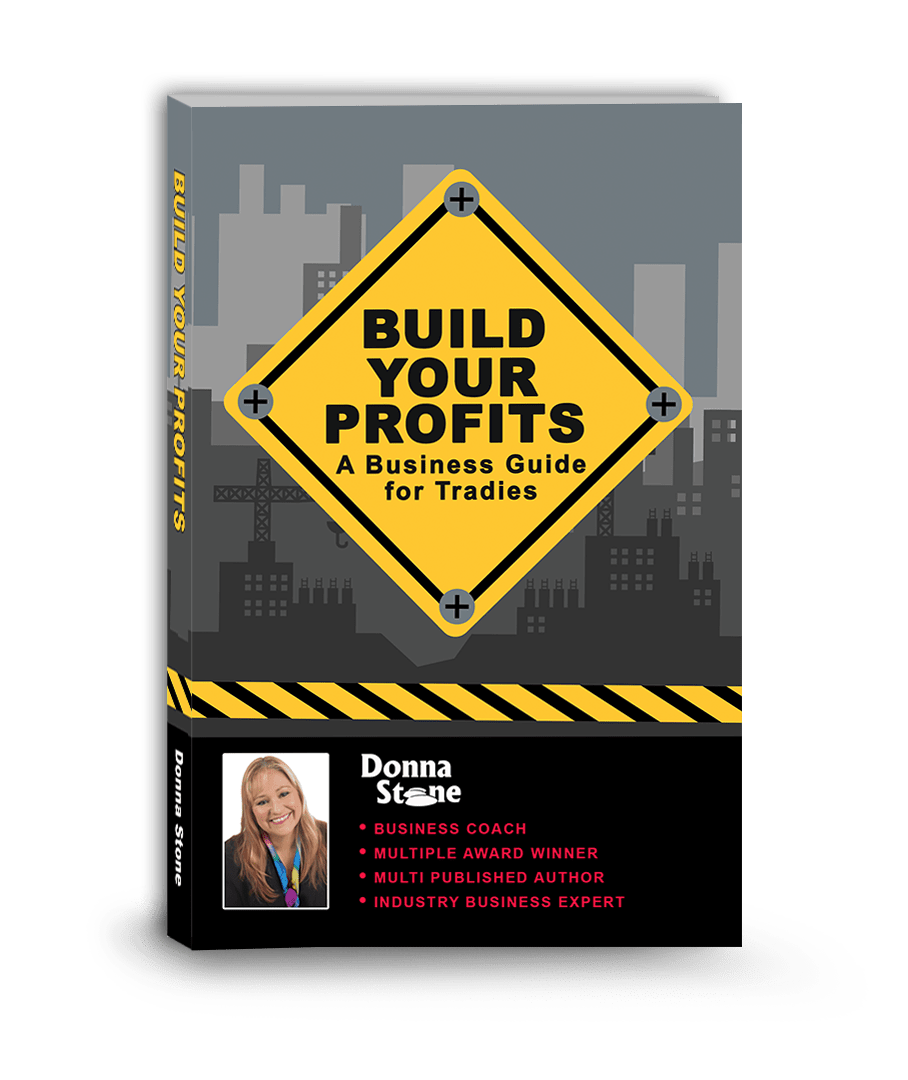 Build your Profits is the business book that every tradie should have.  However it's not limited to tradies, but really anyone who is working in the construction industry and providing a service, such as a builder or a renovator.  It's also great for home trade services, such as pool cleaners, lawnmower services or window cleaning as some examples.
Being good at what you do, whether it's electrical, painting, tiling or lawn mowing, is not enough.  To be a successful business owner, you need to be good at business too!  Business incorporates so much from having the right business structure, having great bookkeeping and financial systems in place, quoting properly (and I'm not talking just about getting the price right, but actually selling your quote), attracting lots of customers through great marketing and then naturally getting them on board well smoothly.  With quality service and looking after your customers, they will keep coming back or refer you to friends and family.  With great system, great marketing and an effective sales process (yes, if you are in business, you are in 'sales') you'll be on the right path to your own business success.
I've broken this book up into relevant chapters and bite-size succinct tips.  It's easy to read and digest.  As business owners, you're having to juggle many roles and some of those roles you may not be a master of them all.  As one of my clients said (in his testimonial to me), "I was once told that a business is not a business until you can walk away from it and it runs itself, otherwise you are just self-employed".  This is true and with these many tips, you will gain insight and direction on how to run a business well.
I've been working with the building industry for decades; my tips cover everything from getting business in the door to keeping cash in your pocket – and everything else in between including systems, staff and operations.  Couple this expertise with practical tips from Building & Construction lawyer, Fionna Reid, and you will be well on the road to your own success and building your profits.
$30.00 with FREE Postage within Australia
Some Testimonials for this Build Your Profits Book for Tradies

Donna Stone's bright, heartfelt writing makes business seem like fun, but also conveys useful information that will remind anyone in business of the fundamentals that make a profitable difference.
–  Simon Sharwood, Editor – My Business Magazine
Only $30.00 with FREE Postage within Australia
Don't have a PayPal account? Easy, just download this order form to pay via EFT, MasterCard or Visa. Alternatively, you can email donna@donna-stone.com.au to order a copy.