Thinking about setting up and running an online & e-commerce business?  There is a myriad of things to consider, from your own business structure and setup, or which platform you will use, payment methods plus of course getting your business out there with exceptional marketing and sales processes.
To ensure your online & e-commerce business runs effectively and smoothly, it makes sense to get an experienced business coach, such as myself, to:
Provide guidance and support
Ensure you don't miss any critical steps in your business
Marketing your products (or services) successfully
Convert leads and opportunities effectively.

As part of coaching, we will cover a whole string of items, such as:
Your business setup and structure
Business goals, objectives and strategy
Discussions around business name, branding, products, services etc
Practical steps to the setup of your online business. Where you need specialist help, such as building the website or setting up an effective Google Adwords campaign, then I can direct you to experts who I know and trust.
Getting a documented Marketing Plan in place which spans 6 – 12 months
Make sure the customer experience is the best possible
Get the financial side of your business right, including 'Profit Planning' (aka budgeting)
Helping you get on top of staff or outsourcing
Helping you be 'all over' your reports so that you can tweak the process for improvement.
Keeping you focussed, on track and motivated with supporting accountability.
Be your sounding board for ideas, questions and challenges.
If you'd like to learn more or have a complimentary sample coaching session, please reach out to me thru my Contact page or call me directly on 0411 622 666.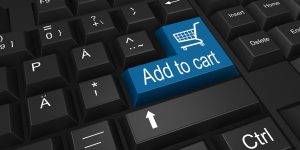 List of Relevant Articles: