Business Planning & Strategy Session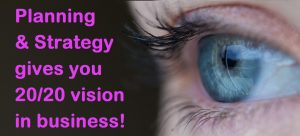 It's important to have a strategy in a business.  It is also exceedingly important to complete business planning.  We have all heard the expression that "Businesses don't plan to fail, they fail to plan".  We all hear that, and yet not enough small to medium-sized business owners participate in business planning or business strategy sessions.  Even less business owners have a documented and current business plan.  As an experienced business coach, I have worked with many of my clients to first set up a strategy, business plan and determine the business goals before we start coaching.  Whilst these services are not compulsory to coaching, I do encourage them as they most certainly will add value to and complement the business coaching that we do.  In essence, having a strategy and solid business plan equates to having solid foundations on which we build further with coaching.
If you do not wish to have ongoing coaching, but would love to have a business planning and strategy session, then this IS an available option as I offer this as an optional extra.
Some of the benefits of business strategy, business planning and goal setting include:
Determining your goals and objectives
Implementing strategy into your goals and actions to achieve the right outcomes
Shifting dreams and wishing into actuality with a specific and documented plan
Knowing where you want to go with your business long term so that the short-term goals match and complement those long-term objectives
Knowing who will be doing what, when and how (and, of course, why)
When it's written down, you can begin tracking, measuring and, of course, as your coach, there is greater accountability.
A goal planning session is generally run over a half-day (morning or afternoon) and is face to face.  For those who are outside Brisbane, I have a varied delivery which will equally meet your needs.  We determine what has worked well in your business of late, and what hasn't been so good.  I assist you to gain clarity around your goals and objectives and then from there we determine your goals for the next year.  After our half-day session, I then go away and build your plan, which will have specific and SMARTER goals and most importantly the action steps you need to take to achieve those 90-day goals.
Smarter goals are specific, measurable, achievable, reportable and timely.  That leaves the ER on the end.  E is for emotional-based; you need to have a degree of passion around a goal otherwise, you just won't be motivated to do it.  The R is for resources; you can't have a goal which is unrealistic from a resources perspective; either not having the time or the money to action it.  The time and/or money you invest needs to be relevant to the expected return.
What one client said about their planning session:
"It was a great privilege to attend a company Planning Session with Donna Stone last week. From the outset, Donna understood that my company was an extension of me and the necessity for her to get into my mindset and thoroughly understand my values, goals and ambitions. I use the word 'privilege' because that is exactly what it was, a privilege to have someone value and take the time to understand and appreciate what I wanted to do and how I wanted to do it. Donna then took this appreciation and morphed it into a stunning plan for the forthcoming year. Throughout the process I felt valued, my ideas supported and my knowledge expanded which, in my 25 years of running my company, is not a common experience in these types of sessions at all. Thank you Donna, I am filled with a renewed vision and energy with a clearly defined and measurable plan to ensure my company's continued growth and my continued fulfilment as the company's CEO." – Alison Rogers.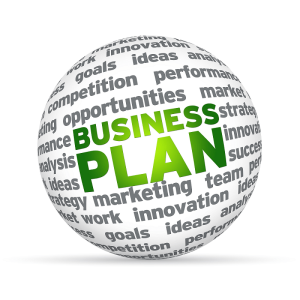 Documented Business Plan
Taking the Business Planning & Strategy session to the next level is building a full and documented business plan.  This may or may not include the 90-day step by step action spreadsheet.  It really does depend on the purpose and reason for your documented business plan.   Some reasons that you may choose to have a business plan are that:
You see the value in a clear and written down plan
Your bank or an investor may have it as a requirement
Some Government Grants require a documented business plan to be submitted as part of your grant application
You wish to attract investors
You want to demonstrate you are serious; especially to a prospective partner
You are committed to attracting quality employees or management
You need to forecast your needs – money, time, assets and other resources
You know it will reduce risk and increase the degree of your success.
As part of helping you build a full and complete business plan, I will:
Complete a goal setting and strategy session with you
Complete a Competitor Analysis
Build a Marketing Plan
Include financial markets, analysis, trends, budgets and forecasts
Determine strategy, direction and focus
Complete a SWOT analysis
Undertake a risk assessment
And much, much more.
The size and depth of your business plan will be customized to your needs and budget.  Pricing is also dependent on how much or how little you want to do in building your documented Business Plan.