Stepping Stones to Business Books Value Set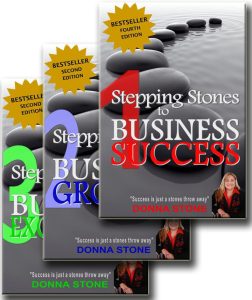 Buy all 3 Stepping Stones to Business books set for the amazing price. It is packed full of new tips on how to achieve business excellence and is a must-read for anyone who wants their business to excel. It's perfect for business owners, managers and event business coaches and accountants. Using three decades of real-life experience (plus some formal training) to cover everything you could possibly want, such as bookkeeping and figures, business development, eco savings, exit strategies, franchising and so much more. It is delivered in a simple to read format, in conversational English which is not overly technical or complicated. The tone is positive and motivational.
Over 750 Ideas, Hints & Tips to having an amazing business!
$79 with FREE Postage within Australia
Bookkeeping, Money, Saving Tips

Business Development & Growth

Customer Service & Communication

Exit Strategies & Franchising

Law & Asset Protection

Sales, Marketing & Networking

Staff, IR Laws & Recruitment

Systems, Processes & Improvement

Time Management & Life Balance

Writing Books & Being an Expert



Get all 3 Stepping Stones to Business books set for $79.00 plus free shipping (Save $11)!
Bulk orders (10 copies or more at a single time) as well as re-sell opportunities are available.   Please contact me direct at donna@donna-stone.com.au with your enquiry.  Thank you.
Don't have a PayPal account? Easy, just download this order form to pay via EFT, MasterCard or Visa. Alternatively, you can email donna@donna-stone.com.au to order a copy.
About the Author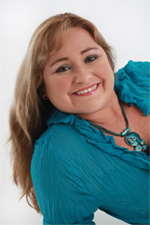 Donna Stone has been bookkeeping for 30 years and a MYOB Consultant for 20 years, as well as having run a Private Employment Agency for three years. She has worked in top legal and accounting firms, as well as operating her own successful business Stone Consulting for over 14 years which now has over a dozen staff. Whilst she does have formal qualifications, it's the years of real world business experience that has made her the industry expert she is today. There are 3 books in the Stepping Stones® Series. Price based on above covers.