Professional Services Coaching
With qualifications, over three decades of experience and industry expertise, I coach professional service providers in all areas of business.  We can work to improve every aspect of your business, from the Marketing and Sales, through to finances, operations, delivery, customer service and assisting the business owner with profit growth, time mastery and getting clarity and focus around goals.  However, my approach is flexible; I'm not going to be showing an accountant how to read their financials, and likewise would not attempt to give website advice to a web designer (unless asked or needed).
I have assisted a number of professionals in your industry over the years and can specifically assist the following professionals to achieve their own success:
Accountant
Architect
Engineer
Lawyer
Medical Practitioner
Psychologist
Website Designer
Vet – or any other professional service provider.
My credentials include:
Over 35 years of real-world experience
Formal qualifications in Accounting, Business Management & Training
Professional Memberships with a range of organisations including Australian Institute of Management, Institute of Professional Learners & International Institute of Directors & Managers
Author of six business tips books
International speaker & conference facilitator
Multi-award winning business operator, mostly in the field of Professional Services.
My approach is flexible, firm but I'm not one of those coaches who doesn't listen, believes their answer is the only right answer and 'knows it all'.  My focus is to work with clients to enhance their business and themselves; building on the valuable skills and experience they already possess.  It is not only about having a strategy and a 'game plan' but about exploring ideas and especially accountability.  I know business owners are busy, but my job is to ensure you not only work effectively in your business, you actually carve out some time to work on your business and achieve the goals they have set.  We work as a team; with the common goal – to improve your business.
Testimonials for Donna Stone
Thank you Donna for coordinating a confidential survey amongst our team to gather some honest feedback relative to how we are travelling as a business, the insight gained was most valuable in determining our plans for the future. Also a big thank you for the day you spent with us in determining our further direction and Business Plans, you were an excellent coordinator, providing inspired thinking.
–  Colin Archard – HM Advisory Services & Henderson Matusch Pty Ltd, Brisbane, Qld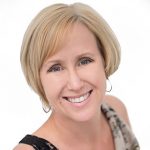 Zach and I thank you so much for all of your great coaching and support over the last few years. You have helped us start and grow our businesses to where they are today. We can't thank you enough for all of your commitment to our projects, and for your insight into what we needed to focus on each step along the way. We couldn't have gotten here without you.
–  Mandy Dexter – Psychologist & NDIS Provider

Donna has great insight into small business and gives very practical coaching advice to help move your business forward. The systems and practices that she has helped me to identify and establish, have really streamlined our communication and increased our productivity.  I highly recommend her services to others.
–  Lisa Nardone – Grants Plus Consulting, QLD

I met Donna through a networking group and from the beginning she was friendly, easy to talk with and carried herself very professionally. Donna is a master in her field and she is always willing to share her ideas, skills and is a wealth of knowledge. I would highly recommend Donna to anyone needing her services.
–  Justine Kennedy – Branch Manager, Victoria Point Community Bank branch of Bendigo Bank

I've known Donna for many years and can honestly say that she really cares about her clients and has many valuable business tips to share with them. I highly recommend her business coaching services!
–  Michelle Wright – Business Broker & Valuer, Brisbane, QLD