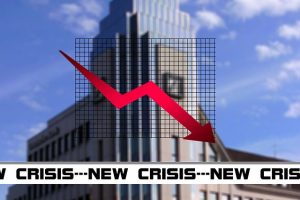 When JobKeeper likely ceases at the end of September, experts are predicting that 1 in 6 businesses will close, in what is being labelled the 'September Cliff'.  If you don't want to be that one in six, then it's critical that you take action now in order to avoid this.  You want to 'shore up your business' in order to survive not having JobKeeper and being in business in a recession.  As a business coach, I say burying your head in the sand now will not do.
Here are my suggestions as an experienced Business Coach
1. Debt Collecting
The best time to be 'all over' your debt collecting was yesterday. The next best time is TODAY. If you have customers who are somewhat behind, you need to rein those debtors in. You don't have to get nasty (in fact the concept of 'honey attracts more flies than vinegar' applies), however, don't just ignore it. Perhaps if someone is strapped, get them on a repayment plan – but where possible, ensure it's all paid back by the end of September. With any arrangements like this, ensure it's in writing. In a court of law, people lie and if you have documented and signed arrangements (or emails) then you are more likely covered.
2. Trim your fat and cut out your waste
Lean is not mean, it's smart. Trim your fat and don't just do it in the business; look at your own personal life. I know people with Foxtel, Stan and Netflix. Do you need all three? Remember that in business, some waste is not as obvious or tangible. If you employ people, then one of your greatest resources is their time. Are they wasting it? This may not be waste that is their fault (ie spending time on their personal Facebook page versus actually doing work) but it might be waste because your systems and processes are antiquated, slow, duplicated or ineffective. One thing I save a heap of time on was moving to paperless. Without having to print everything (a cost in its own right) I was also not having to action filing and less archiving. This also meant that things were easier and quicker to find; no digging around in boxes in storage. When was the last time you did a 'Waste Audit' and looked at your business with a fresh set of eyes? This is definitely one of the things I do with a new business coaching client!
3. Understand how much your business rely on JobKeeper
This may seem obvious but there are a few angles here. Consider first your own business. Let's say you employ 10 staff who are JobKeeper eligible. That's $30K in your bank account every month. If you didn't have that $30K what would be the impact on your business? Perhaps you'd have to let some of them go. But then who does the work? Does that mean you'd have to drop customers? Or worse, you'll lose customers due to poor or slow service and equally lose reputation?
Now let's look at this from a different perspective. Are you a business (such as an accountant or bookkeeper) who is busier at present because you're helping clients manage JobKeeper. Presumably, in some way, shape or form you are being fiscally covered for this time. What is that worth to you on your own books? Gosh, I do hope you're tracking that income separately so that you can accurately answer this question. When that stops, that service you've offered will stop. Are you ready for that?
And yet, there is another angle. You are a business out there who is supplying to other businesses. Those businesses are able to use your service because they have that extra cash. Once they lose that funding, and even presumably lose some staff (and possibly then some clients) how will that domino effect impact on you? This is not meant to be all about doom and gloom, but the smart business owner acknowledges these situations and will develop a strategy to anticipate the coming months, rather than simply being reactive.
4. Adjust how you do business
Some businesses need to adjust how they do business. If you are retail and people are not wanting (or legally are unable) to enter your premises, then it makes perfect sense to move to online. I've been having this discussion with my business coaching clients well before March. People's buying habits are changing and Covid just fast-tracked this change. If you are very niched and doing business with one region, country, industry, segment – then you are at high risk. One sector goes down and you're done! That's what I love about small businesses, they are generally able to be flexible and respond to changed situations quickly. Consequently, you may also expand your market share and expand into other states, or even other countries; especially if you are online.
5. Money, Money, Money
Cash-flow is the life-force of every business. You need it to purchase stock, pay staff and keep your doors open. I talked above about debt-collecting – do you have a great process for this? Are collection calls made no less than weekly? Where possible do you get substantial deposits, progress claims or payment upfront? Are your payment terms 7 days or 30 days? Remember that whatever they are, people invariably pay in double that time.
Also on the subject of money, be sure to look after your credit scores. Pay people on time, don't apply for finance unless you know you'll get it (a finance broker is a great resource for this and many other reasons) and take time to actually check your own business and personal credit score. You can do this via Dunn & Bradstreet, Equifax or Experian.
6. Inventory Management
For those with inventory, you need to manage this well; as this is another resource that is potentially chewing up your capital. Can you instead ship directly from the supplier to the customer and cut out storage, warehousing and double shipping?
7. Win over your competitor's clients and customers
What are you doing to encourage clients and customers to switch to you? I'm not talking about blatant poaching here, but by marketing well, putting forward your best foot and providing an awesome service (even before they are a customer) you will win over clients. For this reason, don't scrimp on your marketing budget, but spend it wisely.
8. Don't lose your clients to your competitor!
Above I was talking about wooing over your competitor's clients, well, many of them will be trying to do the same thing. They will offer discounts, cheap pricing, fast service and probably even throw in a set of steak knives. What are you doing to keep your clients? If you ship product, do you have a great system which does it overnight that impresses customers? Do you include nice messages on your invoices? Does your communication keep your customers informed about what's happening with their work, job, order, product? Excellent customer service is important at any time, but when clients are watching their hard-earned dollars or looking at what to cut, you don't want to be top of mind in that instance. Are you picking up the phone to check in with your clients and see how they are going or how you can look after them? Don't wait until a client is enticed over to consider improving your client communication.
One business owner told me his story. He's been unable to effectively speak to his accountant; in fact, they won't answer the phone, won't return phone calls, its email and only email. Through frustration, he started asking his question of another accountant. No surprises he's now switched AND he's telling his story to many people. It's a fact; we lose 68% of business due to a perceived lack of indifference. That is, a business doesn't show us the love, so we move on. Show your clients some love!
9. Get it right, first time, every time!
Business Coaching, now more than ever is needed. With great systems, a fresh perspective, guidance and accountability, I keep my clients on task and focussed on what is important. When I see things which need adjusting, I will speak up and alert my client. In a recession, we need to get it right, without mistakes and without taking the long road around. If you'd like to talk to me – I'd love to hear from you. Call, email or click on my Contact Form.
Read Resilience in Business During (and After) A Crisis Like Covid-19.