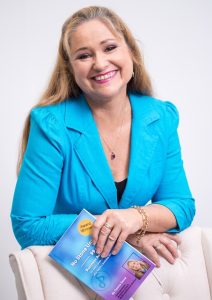 New business is exciting!  It's also scary and I know that.  We all hear the failure stats and no-one wants to become one of those statistics.  That's where my new business start-up coaching comes in.  As a very experienced business coach with over 30+ years of experience, I will action a number of things with you, including:
Ascertaining if you have the personality and drive to be a business owner.  There is risk involved and not all people enjoy (or want) risk, challenges, lack of security and long hours.
Determine if your idea has merit and you've done all the suitable research – that is, have you done your due diligence?  Yes, I do ask tough questions, for your own good.  I will help business owners shop around too – so you can run ideas past me first.  Far better to be a little disappointed in the beginning that you won't be proceeding than to invest a large amount of money and energy into something that just isn't right.
Goal Setting, Planning & Strategy – to ensure you're heading in the right direction, in the right way.
Checklists and guidance around every step of the way in starting up your business.  My 6th business tips book is called 'No Stone Unturned' and that's what we'll do – we'll take every step needed, with planned strategy and purpose.  Nothing gets forgotten and all steps are taken in the right order to ensure the best possible outcome.
Resources are made available to you as you need them – saving you time on searching and seeking and ensuring you have everything that you need.
Connecting you to the right people – whether that be a great accountant, awesome website designer, SEO expert or printer. I've been around more than three decades and have developed relationships with quality service providers who will look after you – and I'll make sure they do!
Getting the business setup in the right way, with solid thought, planning, structure and strategy. We'll tackle all aspects of your business including setup, your accounting/bookkeeping, marketing, branding, online presence, perception, delivery, customer service, administration and if you're looking for team, I can definitely help you there.
Keeping you, the business owner, accountable, on-task, motivated, supported and focussed.
Providing the new business owner with training and guidance – whether that be around how to create a marketing plan, create an exceptional sales process, become better at selling, master your time better or recruit great team – I'm your one-stop shop for all your business guidance, support and training.  I'll be there for you to bounce ideas off and I'll be there for you to help with challenges and frustrations – all, of course, 100% confidential.
Check out my reviews here – testaments from some of the business owners I've guided and helped.  I love working with new businesses and helping them get things right from day one.