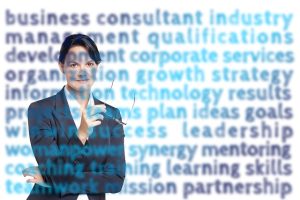 Most business mentors and coaches have experienced many aspects of business; they have experienced what you are experiencing and know how to achieve positive results.  They have the best knowledge of how your business will work well and under which circumstances.  Running a start-up?  You may need to hire a business mentor or coach for your business.  They know how to perfectly set up a business and how it will work perfectly.  I'm not saying you don't know how to deliver your product or service (most business owners know this part best) but do you know every other aspect of business – marketing, sales, administration, finances, cash flow, human resources, systems, IT, technology?  The list is long and extensive.  Thus, hiring a professional business coach or business mentor will help your business function successfully and efficiently by guiding you to take the right decisions.
Let's take a look at some reasons that make having a business mentor extremely important:
1. Gain hands-on experience
When it comes to handling a business, experience is very important.  With experience you can be successful in all aspects of your business.  Having a mentor who has experience in the same field as yours is the best way of gaining experience from others.  You can see how others handle different situations in a better way, from someone else's perspective.  Mentorship is also much better than gaining knowledge from the books that one may read to get information.
2. Success comes in easier
According to some research, start-ups that have mentors got forward over the ones with none.  The business owner is guided by an experienced mentor on how to run a business.  They are open to the option to think out of the box and become more creative when solving problems in the workplace.  In a Sage research, it says that 93% of start-ups believe that having a mentor is instrumental to their business' success.  Choose the right mentor who has managed the same field of business as yours.  It would be very beneficial for you to take their advice and suggestions, get industry connections and find moral support as this will be your Stepping Stones to Success.  (I capitalise those words as that was the title of my first book … the first of six business tip books).
3. Networking opportunities
Your business mentor can introduce you to a whole array of networking opportunities.  You can be referred and connected to business owners from different industries where your business can benefit from.  This opportunity is a very great way a mentor can indeed help you with your business.
4. Gain reassurance
As most researches show that having a mentor has a very powerful effect on a business owner including his emotions.  They have your back when you need them and you have a step by step guide to building your business.  They build your self-confidence as they are there in your highs and lows.  With a mentor by your side, they ensure that you see every challenge as an opportunity and you will be much better in handling trials and the experience will gain you knowledge.  You have a mentor who will guide you, you can talk to him like a sounding board and give you back the confidence that you need to keep you on the right track.
5. Helps you stay in business longer
With mentors, you are more assured to stay in your business for a longer time.  Businesses that have started with mentors are known to survive for more than 5 years.  This makes having a mentor a very important factor.  Who wants to go into business to be one of those failure statistics?  Poor business acumen is one of the reasons that businesses fail.
6. Help you develop a stronger EQ
In running a business, emotional intelligence is very vital for the growth of entrepreneurs.  A mature mentor will surely impact the way you run your business.  You will have greater control of y our emotions when a mentor is there to guide you.  A business that is run by emotions may lead to failing.  It would cause damage if decisions are made based on emotions. Thus, mentors make it easy for you to curb situations like these.  Your mentor will give you balance and will help you ensure your decisions occur for the right reasons.
7. Gain encouragement
A business falls and rises many times.  When you have a mentor with a good understanding of the business, you will be saved when your business is experiencing tough times.  With his support and encouragement, you can deal with the situation properly.  Dealing with depression when you are not able to meet the goals you set up for your company is extremely normal.  Dealing with depression, however, can be challenging, thus your mentor can greatly help you deal with your emotions as well.   A mentor who has seen both the highs and lows of a business can be of great support to you as a business owner.  You will be guided to make the right decisions.  They are also always available to help you "navigate your way to success".
8. Achieve focus, clarity and consistency
Without a business coach or mentor, you may well lack focus and clarity around your direction, business goals and business plan.   With the right plan and the right action steps to make that plan a reality, you are able to achieve the desired outcomes you want.   With someone keeping you accountable (something many business owners need, but is rarely available in a typical business) you will maintain consistency and work effectively and efficiently to achieve success.  A successful business isn't about luck or being in the right place at the right time – 99% of the time it's about having a great plan, being focussed, having determination and a good amount of hard work.  Without being negative, if business was so easy, why do so many businesses fail?
These are just some of the reasons why business mentors are extremely important for business owners especially entrepreneurs.  They provide many such advantages to young entrepreneurs who are looking to set up their businesses and are somewhat green when it comes to every aspect of business.  There are a lot of benefits an entrepreneur can gain from having a mentor and the business will surely benefit in the long run in ways they would never even have imagined!
As a business coach and mentor, here are the services that I provide. Send me an email at donna@donna-stone.com.au or call 0411 622 666 to get in touch.