As a leadership mentor, I work with leaders, seniors and bosses who may be business owners or are working in a more senior leadership or management role within an organisation.  I also work with those working towards that promotion or advancement, in both sharpening their skills, as well as getting them seen within the company.
Whether you've been a boss or manager five minutes or five years, it does have its challenges.  You have many skills and abilities, but possibly you've identified a few gaps, most notably "soft skills" that you've like to hone and improve.  You may wish to work on:
Transitioning from co-worker to boss (where applicable)

Managing your time better (or helping your team to do so)

Improving your organizational skills

Engaging with your team and helping them grow

Improving communication within the organization

Report writing, managing meetings or improving your presentation skills

Motivation, inspiration and attitude

Meeting expectations of your own bosses or other stakeholders

Dealing with, and managing frustrations

Improving confidence (if applicable)

Improving attitude and perception

Filling gaps that may exist in order for you to be a more effective leader within the organisation

Helping yourself, your team and even the company so that everyone is a 'winner'.  I can help!
Interestingly 60% of new managers and leaders are given their role without any training; like being thrown the keys to a truck without any instruction on how to drive it.  Quite often the only advice you get is "Don't stuff it up".  However, that doesn't mean you cannot request mentoring and training; your employer/supervisor wants you to succeed and will be open to ideas on how to make this work.  After all, if you succeed, it reflects well on them and ultimately improves the business' bottom line.  Mentoring a new manager, or honing the skills of an existing manager or executive is an investment in that person and in the business.
Short term packages are available and these can be paid by the organization or self-funded.  Whilst the focus of Leadership Mentoring is on the individual, if we need to talk about business aspects, I'm happy to do that too – it's purely a matter of asking.  Regardless of who pays for the mentoring, the sessions are confidential.  I service all areas of Australia mostly using Zoom to work with my clients – so location is no constraint.  Give me a call on 0411 622 666 if you are interested in finding out more.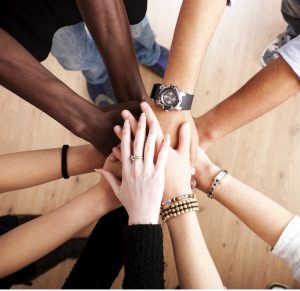 List of Relevant Articles Relating to Leadership, Executive Development and Growth:
25 Ways to Action a Great Personal Brand
Ensuring The Mental Wellbeing of Your Staff is Now Law!
Being in Business Taking Its Toll on You?
Why Communication is Critical in Business
Sales Doesn't Need to Be Scary!
Tips to Attract and Retain Staff
9 Effective Ways to Handle Negative Communication & Feedback from Others
Help! My Staff Won't Try to Help Sell
We Need to Re-energise Our Leaders!
Strategies to Reduce the Number of Emails at Work
How to Handle Business Advice Received
Lateness – An Excuse, Fashionable or Downright Rude?
All You Want To Know About Personal Branding
Heaps of Tips for GREAT Virtual Meetings
Being a Mentor More Than a Manager
9 Excellent Reasons Businesses Should Blog!
How to Successfully Self-Promote Yourself
What Makes an Extraordinary Leader?
How to Make a Great Presentation – that will 'Rock'
How Coaches and Leaders can Nurture
How to Successfully Manage Employees or Staff
9 Rules on How to Successfully Train Great Employees
How to Stand Out and Be Noticed as A Small Difference
Tips to Improve Your Leadership Skills
12 Top Tips to Build Leadership Confidence