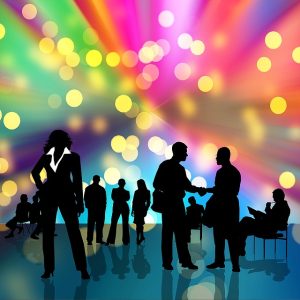 You have stepped-up in your career from a regular employee into a manager. Congratulations! What then? Does your success in the organisation just end up there? Definitely not. You have just accepted the greater responsibility that requires a different set of rules, goals, and skill. This is another challenge to a certain extent of your entrepreneurial career. Taking your managerial role is not always smooth sailing as there are times you need to deal with difficult employees. You need to inspire, lead, and motivate everyone in the team to reach the organisational goals. How to do this? Be a well-liked and successful manager with great leadership and authority with the guidelines listed below.
How to successfully manage employees or staff
Figure out your new role as a manager.

The migration from the individual contribution market sets you apart from your staff. Your responsibility now is to have more work than before. However, it is not your job to fix all possible problems in your organization.

Prepare yourself for the responsible transition.

Managers are usually pulled in many directions, although this can be both frustrating and confusing. There may be some new rules you need to follow in the workplace such as:

Find a mentor. Look for another with experience to aid you in your transition. This will help gain your esteem in the eyes of the upper-level management team.
Read up! Use HR-related books or training courses to learn how to be an effective manager.
Join a networking group. Ask executives and other managers details about local clubs. Make the most of the networking opportunities you have.
Update your LinkedIn profile (or profile on the corporate website). Ensure the current reflects what you are doing now and is well worded; your career is not 'set and forget'.
Help staff cope with things at work. Friction and envy are things that cannot be prevented considering the staff were your peers beforehand. These issues can still be lessened when communication lines are open. This should have limitations though. Let staff know your organisational plans. Establish manager-staff relationship ahead of time. Just be yourself, follow the transition steps and never forget where your career started.
Stay tuned with your health. The new position would be very exciting and you may be working long hours at home. You will be balancing responsibilities for work and for your family. Do you still have enough time to sleep? You need to be healthy as well to work efficiently.
Consider family life. You have more workload as you move to a higher position. This, of course, requires more time for work, and lesser time for other stuff like quality time with your loved ones. Always check your priorities in life. Consider spending time with your family. Try to balance and manage your time for both work and family. Never let your career ruin your social relationships.

Determine your goals.

Know your measured objectives, timeframe targets, and productivity goals. You need to write everything and make sure to post them prominently. This will serve as your checklist. Note that such list may change over time, consider it as a living document. There are things that may change based on the strategies from the Executive Management suites. Frequently review your list and make revisions when necessary.

Know about your team.

Knowing the weaknesses and strengths of your team members is significant. Knowledge of the skills and capabilities of your team members will be beneficial in balancing team productivity.

Match tasks with the staff.

Assign specific task based on the individual expertise of every member of the team. This skill-based work assignment allows you to play the strength of each person and lessen those work assignments that may focus on her or his weaknesses. You may also combine members with complementary skill sets for better outcomes.

One-on-one meetings with the team members.

Regular meetings with the team are important for a good management. They are conducted for the following purposes:

Learn more on issues associated with your staff
Outline the goals for your next meeting
Motivation
Provide feedback on your job performance
Ask for any idea for the organisation

Be visible.

There are times when the team's initial workload is overwhelming, which gives you a tendency to isolate yourself from your employees to keep up. This happens when you have a new paperwork load. Your staff will have an attitude of forming anarchy when they do not see their leader and things will go bad for you. Make certain that they will feel your presence though you are managing them remotely. Have regular visits of all shifts when you manage several of them.

Keep a record of all the activities of the team.

Document the issues and accomplishments of your team because your personal performance review will center on team performance. This is very significant when there are important issues. Focus your efforts on how you and the rest of the team deal with problems.

Learn how to coach.

There are instances when correcting the behaviour of your members is inevitable. Do this properly, otherwise, things can be wrong. Check out my Coach the Coach™ Programs.

Recognition and reward for performance.

Though monetary incentive is nice and practical, it is not the main motivator for the on-the-job performance of your employees. Recognition is the most effective when given in the form of performance leave. The rewards should be regular and attainable yet difficult. Employees will be more than thankful for a public reward.
Yes, not every single tip in the above guidelines is easy to work with. To ensure that everything runs properly without a hitch can be a challenge. But they are doable and very effective when properly actioned.  Call me on 0411 622 666 or email donna@donna-stone.com.au for more coaching tips.