Stepping Stones to Business Excellence is packed full of new tips on how to achieve business excellence and is a must-read for anyone who wants their business to excel.  It's perfect for business owners, managers and event business coaches and accountants.
Everyone in business wants to achieve excellence.  For some who are taking the business to the next level, whether that is expansion, branches, new products, new services or simply growing in size and revenue.  For others who are at the end of that business' life and are looking to exit; hopefully with an asset of worth.  Having a saleable business requires more than simply a strong P&L statement.
Important subjects such as money and marketing are included (as they are in all my books) as these are critical to the success and excellence of every business.
Using three decades of real-life experience (plus some formal training), Australian business coach Donna Stone uncovers everything you could possibly want such as bookkeeping and figures, business development, eco savings, exit strategies, franchising and so much more.  It is delivered in a simple to read format, in conversational English which is not overly technical or complicated.  The tone is positive and motivational.
$30.00 with FREE Postage within Australia
Some testimonials from readers of the Stepping Stone series share their thoughts: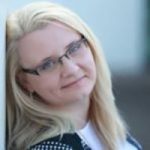 So articulate and so dedicated.  Donna Stone is a true professional.  I highly recommend her as a business coach and I have all of her amazing books!
–  Cindy Lee – Studio 4 Photography, Brisbane, QLD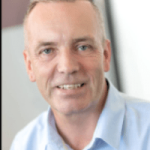 Donna is an amazing business coach, I have spoken with a number of her clients and they all tell me the results she gets for them are transforming their businesses. She's been there, done it and not only GOT the book, she wrote six books about business!!!
–  Adrian Reavley – Express Print & Sign
Stepping Stones to Business Excellence Book three in the series will cover topics including:
Bankruptcy

Bookkeeping and Figures

Business Development

Eco Savings

Exit Strategies

Franchising

Importing from China

and much more



Only $30.00 with FREE Postage within Australia
Don't have a PayPal account? Easy, just download this order form to pay via EFT, MasterCard or Visa. Alternatively, you can email donna@donna-stone.com.au to order a copy.