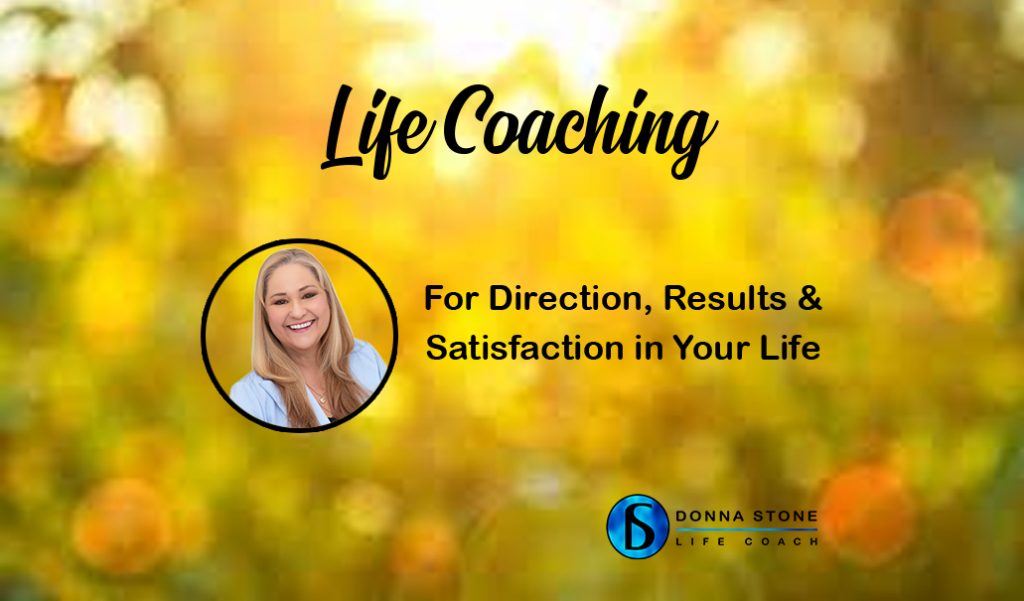 Whether your life is pretty awesome (but there is room for improvement) or you've got some 'stuff' to sort out – life coaching can help in so many ways.  Life coaching can be effective for goal setting, developing a strategic plan, improvement and attaining clarity and focus.  It can resolve issues, improve situations and generally give people 'brightness of future'.  I work with my clients to not only discover those areas that can be better, but to equip and support my clients to achieve their life goals.
Just as savvy business owners and entrepreneurs have a business coach, so do smart and sensible individuals have a life coach.  Some people even have both if their business coach doesn't also cover the general life side of things – as I do.  Whether you need a Melbourne Life Coach, Sydney Life Coach or a Brisbane Life Coach, I can service throughout Australia utilising Zoom or the easy and simple phone.  I coach males and females from 18 years up and from different nationalities – presuming your English is fluent.  This is not an online program where you are put into a set program; this is one-on-one live and individual face-to-face (via a screen) coaching.  Confidentiality is assured and I don't lock clients into long contracts; notice only is requested to stop or pause.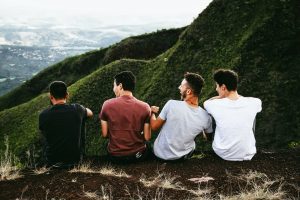 If you're considering life coaching, ask yourself this …
Do you want to gain direction, clarity or focus?
Do you lack motivation or are unsure exactly how to achieve your goals – or don't know them?
Do you want a better life and know there is room for improvement?
If you are a business owner and really it helps with your business that you need then click here.  If you are an individual who wants to improve your life, create success in it and be happier and be more content, then I can assist you with:
Goal setting – around specific or every aspect of your life; setting up goals which are short term, medium term and long term.  These goals might include improving health, furthering your education, attaining a dream job, seeing opportunities and reaching your full potential.  As part of coaching, we will identify any obstacles which have stopped you in the past, so that we can move forward in overcoming them.

Focus and clarity – so that you know exactly what you want and how you are going to get there.  That is, you've got a really clear plan.

General health and wellness – having been heavily involved in sport, health and wellness all my life, and have learnt much around this.  I can assist with setting goals around general health and wellness, managing stress, implementing self-care and giving yourself greater fulfilment.

Self-worth and confidence-building – are important aspects of our lives and if you are lacking in confidence, believing in yourself, appreciating your self-worth and need to overcome self-limiting beliefs, then I'm your coach.  We can look at both your strengths and weaknesses in a safe and nurturing manner.  For some clients, it's about acceptance, and for others, it's about looking for ways to reduce weakness.

The happy factor – understanding what makes you happy, gives you pleasure (which is good for you) and making sure you bring some happiness into every day of your life.  If you are needing motivation, positivity or gratitude; I can help.  I can help you find solutions to problems and know how to handle situations when times get tough.  I have a little idea of doing it tough; having raised 3 sons solo after a divorce whilst operating a number of successful businesses and writing several books.

Accountability – I absolutely can help with this.  I've done it with clients around both business and personal and this can be daily (a very simple process when he checks in daily with a rating on how he has gone – based on the goals).

All things money – from budgeting, understanding money, taxes, investments, saving, tax and more.  Using my 30+++ years of experience and accounting qualifications, I will not give you specific financial advice, but I am more of an educator around all things financial.  I've first-hand experience with shares, rental properties, investments, DIY super funds, bookkeeping, tax, budgeting and so much more – and happy to share that knowledge.  I will not however tell you what to invest in or where to put your money, but will give you the knowledge of what to look at, questions to ask and a solid basic understanding around money.

Career advancement – I've guided executives, managers and young adults on how to advance in their careers; handle workplace issues, effective networking, personal branding, improving their resume or LinkedIn profile and much more.  I've been their sounding board for ideas, thoughts and sometimes simply someone they confidentially talk to.

Time mastery and managing procrastination – here I am very good at helping clients get back time in their day and get things done and be more organised – whether that is for study, work or making sure you have some personal time and don't get caught in a rut of same-old, same-old.  I assist my coaching clients in determining priorities and stopping procrastination.

Plus (on top of decades of real-world experience) I've completed a Mental Health First Aid course as well as having qualifications in Accounting, Marketing, Training & Management – and I'm a Nationally Accredited Trainer.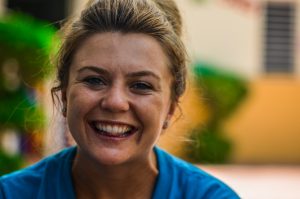 However, having said all that, I am:
If you are needing connections to those specialists, then I have an array of contacts that I'd be happy to connect you to.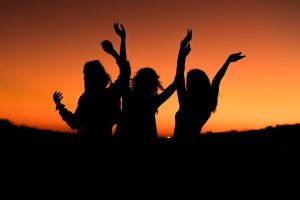 My background is varied, with much experience in all aspects of life and business.  I've been a single mum after divorce, experienced the death of a spouse, raised children on my own and even dealt with being a person who was told as a child that 'one doesn't waste an education on a girl'.  Despite those things I've attained educational qualifications and founded not one but two exceedingly successful businesses.  I know how to listen and be empathetic and sympathetic.  If you're looking for a firmer approach, I also know how to be disciplined and 'crack the whip'.  My coaching is geared around your needs and wants, rather than putting you into a box and telling you how it will be.   Hence, my approach is flexible, practical, action-focused and customised to each individual person.
I offer two packages, so if you're interested to know more about those, reach out to me for a complimentary 20-minute sample life coaching session simply click here.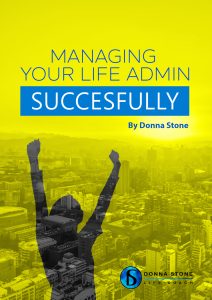 As a business coach, I frequently work with clients to help them manage the overwhelm of their business admin, but reality is that we all have things to do at home, which is being now coined as 'Life Admin'.  Paying your bills, managing appointments, paperwork (yep, even if you're not in business there is that), as well as keeping on top of managing events, Christmas and more.
Much of what I coach business owners on, transfers very much to my Life Coaching clients too.  This eBook however is purposely written to help you manage your personal life as there are definitely some additional needs and requirements on a personal level.
In this eBook, I will talk conceptually, then hit a few specific topics.  For your ease, I've listed those alphabetically; so it will be easy to locate.
DOWNLOAD EBOOK
List of Relevant Articles:
25 Ways to Action A Great Personal Brand
What I Learned From 15 Years of Business Coaching
Great Business Money Saving Tips That Work!
How to Adjust or Change Your Mindset
How to Break Out of Procrastination Mode
Tips to Goal Setting and Planning for Success
Effective Ways to Avoid Burnout
Ensuring The Mental Wellbeing of Your Staff is Now Law!
Being in Business Taking Its Toll on You?
11 Practical Ways to Curve Your Spending
21 Effective Ways to Maintain Motivation
Work Life Balance – What Does It Really Mean?
What to Do When You Lose Business Motivation
All You Want To Know About Personal Branding
Not Getting a Good Night's Sleep?
9 Effective Ways to Handle Negative Communication & Feedback from Others
Strategies to Reduce the Number of Emails at Work
How to Deliver an Elevator Pitch That Works!
Overcoming Stress in Everyday Life
Managing COVID-19 Brain Fog – 17 Practical Tips
Feeling 'Blue', 'Meh' or 'Blah'?
Tips on How Business Owners Can Stop Procrastination
The New Norm – How Life (and Business) Has Changed Due to COVID