Donna Stone has written other books as a co-author
Donna has been both the co-writer for another book, as well as a promoter of another. Whilst she has her own books she has other books as well below; find the wisdom that she shares in these other titles.
Maximising Your Franchise – Glenn Walford
You have invested the time, expense and ongoing effort to own one, now it's time to make sure you are getting the most out of your franchise business. Glenn Walford has gathered a whole team of experts, including Donna Stone, to give you all you need to know!
With this book you will be able to:
Take the stress out of your business by simplifying it
Identify where and how a bookkeeper can save you time and money
Follow a simple process to find and interview great staff
Grow and develop your team so they really support your business goals
Identify how to deliver a great customer experience in your business
Unlock the secrets to getting the best support
See how to create a great business plan in just one page.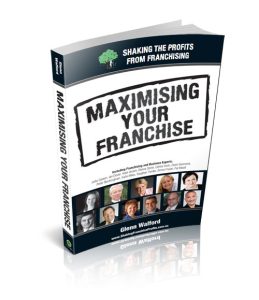 Only $35 + $6 P&H
How to Master Networking – Robyn Henderson
Donna has won the Award of 'Networker of the Year' four times and has great information around networking.  However, Robyn Henderson is the queen of networking and often referred to as a global networking specialist.  She has written an exceptional book on the subject.  If you'd like to learn more about Robyn follow this link.
This book Master Networking is a networking survival guide.  It provides a step-by-step plan to take the confusion out of attending networking events, exchanging business cards, keeping in touch without being pushy and building successful business and career networks.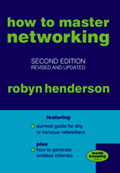 Only $27.50 + $5 P&H