Here are some Free Stuff that Donna Stone shares with you. This is updated with new items (resources, materials, lists, checklists) from time to time. You'll definitely find something that is applicable to you.
Free Cash-Flow Manager Spreadsheet
Now is the time more than ever to be 'all over' your figures.  Check out my blog where I explain how to have a better hold of your finances and be more effective with money management.  As promised in that blog I'm providing a free resource, being my Cash-Flow Management Template.  If I can assist you with any Business Coaching, please reach out to me on 0411 622 666 or fill in my contact form and I'll contact you.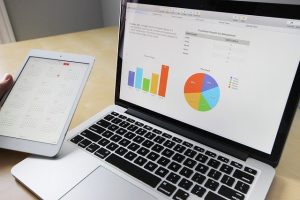 99 Practical Way to Save Time
We all have 24 hours in a day, 7 days in a week.  Need more time?  Check out 99 practical and real ways to save time in your business day and personal life as well.  Read here.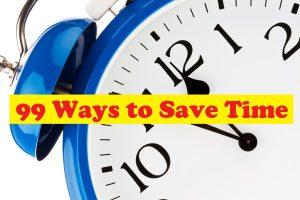 275 Business Improvement Ideas
As an experienced business coach, I always want to find ways to help business owners improve.  I have come up with a nice extensive list to get you thinking.  Only try to implement one or two at a time as doing many things at once will usually result in nothing getting done or getting done well.  Email assistant@donna-stone.com.au for your list.

Donna's Suggested Reading List
Take a peek at Donna's list of books to read.  Click here.
Government Fact Sheet for Australians on GDPR Compliancy
To get information, click here.
Free Australian Online Listings
Here is my favourite list of FREE Australian online listing sites.  Not every one of them will suit every business but certainly, those top of the list are worth being on.  This is definitely worth having a look at.  Enjoy!    D.

Planning for Success Podcast
Listen to this podcast http://www.speechperfect.com.au/episode-27-discover-how-to-realise-your-dreams-by-planning-your-success/ (copy & paste link to browser)  I made with Janeen Vosper of Speech Perfect talking about Discover How to Realise Your Dreams by Planning Your Success.

300+ Deductions for Small Businesses
Click here to get your free list now!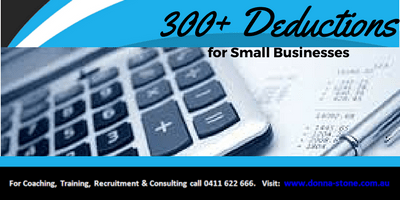 New Business Checklist
Free to all current clients of Donna Stone. Email donna@donna-stone.com.au for your copy.

Top KPIs Every Business Needs
Email me at donna@donna-stone.com.au to get this for free!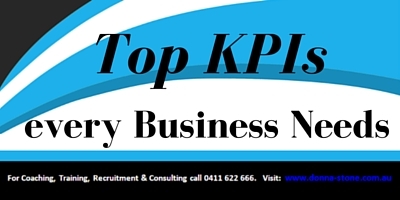 Financial Year End Checklist
Email me at donna@donna-stone.com.au to get your free copy of Financial Year End Checklist!