Stepping Stones to Business Growth is packed full with over 300 NEW tips on how to grow your business, this book is a must read for anyone in business wanting to take the next step. It's perfect for business owners, managers and event business coaches and accountants. I use my nearly three decades of real life experience (plus some formal training) to cover everything you could possibly want, including:
Business Development & Growth

Customer Service

Financial Stability – Money Matters

Industrial Relations & Employment Law

Networking & Public Speaking

Sales & Marketing

Social Media & Technology

Your Staff

Systems & Processes

Time Management

And a chapter especially for YOU the business owner
In the same format as Stepping Stones to Business Success, the delivery is in a simple to read, in conversational English which is not overly technical or complicated. Designed to be read by one and all, its delivery makes it not only informational, but pleasant and comfortable reading. The tone is always positive and motivational.
My experience spans both accounting, bookkeeping and human resources, and having run my own multi award winning business for over 12 years, I'm writing from a point of expertise; not just from my formal qualifications, but having worked out there in the 'real world' for so long. This book is the second in a three-part series, called the Stepping Stones Series.  I am not new to writing, I have co-written a number of books plus have had dozens of articles published with My Business Magazine and Working Women Magazine.
$30.00 with FREE Postage within Australia
Here are some testimonials from our readers:

This book is an absolute must-read for anyone wanting to succeed in business and enjoy life while doing it. Donna Stone is proof that 'a challenge is an opportunity in disguise.' She is a remarkable businesswoman who embodies the personal characteristics of strength, courage and commitment.
–  Kay Danes, International Bestselling Author
I have been in business since 2006 and have followed Donna's career and read all of her books. This most recent book is her best yet! Of particular value to me has been the information on tracking leads and understanding my conversions, this helped me understand that I was taking a lot for granted in my business and there is still so much more potential for lead conversion. This is a staple read for any business.
–  Cindy Lee, Principal of Studio 4 Media – AIPP Accredited Photographer

Great advice for a fast paced world! Donna always has little pearls of wisdom to make doing business easier and more profitable! Fully implement just one step a day, and watch your business grow!
–  Glenn Walford – Shaking The Profits From Franchising

Following on from Stepping Stones to Business Success, the inimitable Donna Stone has once again provided us with an easy to read how-to book focusing on business growth. Donna's easy straightforward style and refreshing lack of jargon make planning for business growth a breeze as she takes us step by step through the tips and strategies she has used with great success herself.  A must read for anyone in business.
–  Karen Phillips – Direct Office Products

Donna has done it again by giving every business owner the opportunity to benefit from her extensive business experience.  A sure fire hit for the budding entrepreneur as well for the advanced practitioner.  No wonder Stone Consulting over the past 10 years has been a multi award winning business.  We have no hesitation in recommending Donna & her brilliant new book "Stepping Stones to Business Growth" to all business people serious about "making it" in the world of business.
–  Doug & Julie Bannister – Key Business Network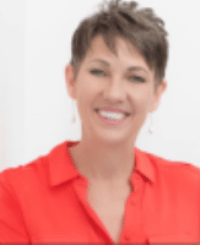 As an independent business owner I'm a firm believer in knowledge is power. I find Donna's writing style straight to the point, practical, easy to follow and more importantly easy to implement. Her tips are pro-active and some just made me laugh.  This book applies to all business owners and is a good reminder of the simple things that can make your business excel.
–  Lynne Sturgess, Finance Specialist – Precision Loans
Only $30.00 with FREE Postage within Australia
Don't have a PayPal account? Easy, just download this order form to pay via EFT, MasterCard or Visa. Alternatively, you can email donna@donna-stone.com.au to order a copy.