Business Coaching especially for Tradies, Builders & Construction Contractors
Would you like to do business smarter?
Do you work like a 'dog', but wonder where the money is?
Want better marketing, team, profits with less work?  Basically a better business!
I know the tradie industry exceedingly well.  In fact, one-third of my clients are from the Building & Construction sector.  I've worked with tradies more than 30 years.  No different from most other businesses, tradies are great at what they do, but not perfect at every other aspect of their business.  I'm not going to tell you how to wire a switchboard, repair a leak or put up a frame.  What I can help you with is:
Getting your marketing right – website, online presence, perception and digital marketing.  If you need help with social media, blogs or written content, I'm here to help.

Becoming more efficient and effective in your sales process > more clients with less work.

Utilising technology to make life easier and business more profitable.

How to get the right team on board, and keep them on track and productive.

Know your money!   Everything from understanding the reports, to knowing your break evens, job profit, margins and how you'll be sitting next week and next month.   Improve your cash flow and overall profitability.

And if you don't have clarity or focus – getting a plan in place to help you have a clear direction of where you are going in your business (and how to get there).  If you also require a formal documented Business Plan – then I can absolutely help you with that as well.
I look at your business' strengths, weaknesses and where there are gaps.  Every business (and every business owner) is different and unique.  I'm not going to force you to do one aspect where you need (or want) help in another area.  I will ensure nothing is overlooked, but other than that – I have a very practical, fluid and flexible approach to my business coaching.
In your coaching I'll:
Guide, educate and provide direction, ideas and strategy
Assist in very practical and concrete ways > everything is done with purpose
Connect you to the right person – whether it be a fantastic website designer or other professional
Keep you accountable, on track and on task.
Wondering if it's going to be worth it?  Rather than me tell you how worthwhile my business coaching is – hear from some of my trade and construction business coaching clients:
Testimonials for Donna Stone

Donna has done more in a few weeks than several other coaches have done in several months; WOW I  was amazed at how personalized and to the point Donna's methods were. I would encourage anybody who is looking to move on in business to contact Donna, you will not be disappointed.
–  David Ibell, Grass Action – Brisbane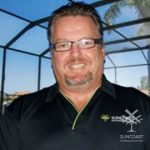 Donna will show you how to recognise the areas in your business that can be improved and then help you implement more effective procedures.  As small business owners, we don't need to know everything but it sure helps when you have a great coach that can point you in the right direction.
–  Tony Mora, Suncoast Outdoor Living – Woodridge / Logan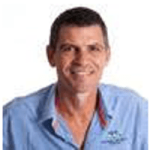 We engaged Donna as a business coach a couple of months ago. It wasn't that our business was in trouble, or wasn't already ticking along fine, but we thought it could do better. Donna was very thorough in checking all aspects of our business, from the office processes through to our customer service and marketing, and everything in between. Her experience highlighted areas that we could improve and she suggested things that we hadn't even thought of.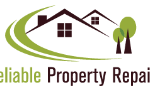 Our business has never been busier and I have been working my butt off, but Donna has also helped us through this growth phase and assisted us with the appointment of an additional staff member to join our team. We couldn't recommend Donna highly enough as a business coach, she is very professional and we feel as though the financial outlay to work with Donna, has been money very well spent.
–  David O'Keeffe, Reliable Property Repairs – Victoria Point / Redlands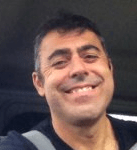 I would highly recommend Donna for her awesome service support direction and her expert guidance wish there more people like you out there.
–  Andrew Cutrupi, Tiler & Home Renovations – Melbourne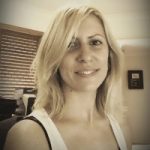 As a Business Coach, Donna is very good in helping you find direction, set goals and my favourite, make you accountable! Donna has helped us implement procedures that have streamlined our business and has taken a lot of the pain and worry out of a running a business. I highly recommend her to anyone wanting to get on top of things and take their business to the next level.
–  Sarah Brereton, Floworks Plumbing – Redland Bay / Redland City

I've just completed Donna's Business Writing course in Vietnam.  The course was really good and the templates were so helpful.  I really enjoyed the blogs, eBooks and all the handbook writing tips, and the etiquette on how to do things.  I learnt a lot about social media and content for social media, which was great.  Donna's training and guidance has helped to set us up for the future and grow our customer base.
–  Andrew Pulfer, Waco Kwikform Group – Mackay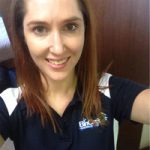 I have been very happy with Donna and all her tips and tricks. Always friendly true advice that I can apply to my business and help make it better and stronger. If you're looking for some guidance then Stone Business Coaching is the way to go.
–  Ola-Rae & Ivan Cameron, BinCare – Brisbane / Redlands / Logan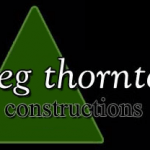 Donna Stone is a highly professional businesswoman and qualified trainer whose services have
been invaluable to this business.
–  Greg Thornton Constructions, Builder – Brisbane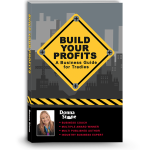 Check out my book Build Your Profits – A Business Guide for Tradies and learn how YOU can Triple Your Business Profits
To take action today and make a difference in your business, book a complimentary sample 45 minute coaching session with me now.  That is not 45 minutes of me selling, but rather giving you some great tips.  At the end, I'll give you my package options and give you a couple of days to make a decision.
List of relevant articles for Tradies:
21 Ways to Ensure You Get Paid
Dealing with Customers Who Won't Pay – or are Super-Slow Payers
12 Effective Strategies to Get In More Business and Sales via Referrals
7 Business Things to Do with Caution and Care
Marketing – How to Avoid the Feast and Famine Problem
How Important is a Great Bedside Manner?