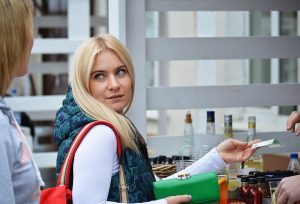 I know as a business coach that getting paid is a constant pain for business owners.   Bad debts, cash flow challenges and slow payers can be serious challenges.  We do a great job, deliver the product or service and then sit back waiting (sometimes forever) to get that hard-earned dollar back in our pocket.
Here are my very practical tips; borne of 30 years of working with business owners and helping them to get paid:
1. Clear Rules
It's always good to be super clear about arrangements up front.   Have contracts or client agreements which clearly define your payment terms, any late fees, interest charges or other payments or possible penalties.   Setting the rules of how you will do business and your expectations is always a good idea.   Have them sign this agreement so that you have proof they have agreed to the 'deal'.   Unfortunately these days, gentlemen's agreements do not hold.   People renege of what they said, promised or agreed upon – so have it in writing.
2. Invoice Promptly and Regularly
The longer you leave invoicing the longer it will take to get paid.   This might seem an obvious action step, but many businesses wait till end of month to invoice, or sometimes longer.   I knew a brickie who was months behind on invoicing and then went into panic mode when he was out of cash to pay the wages one Thursday.   Invoicing promptly can mean charging deposits, progress claims or other interim payments, especially if you are invoicing in arrears, versus invoicing in advance.   Remember if you have variations, that they should be invoiced promptly, not left till the end of the contract (unless the contract specifies that).   No point in waiting for something which has been provided and ready to be invoiced now.
3. Deposits are your friend
There is a bit of a con going on out in the business world.   Once off (or irregular supply) businesses (like printers) are being targeted.  Someone might promise you heaps of work, or that they need this huge job done urgently.   Stick to your processes and if deposits or pre-payment or doing a credit check is part of your process, then stick to that process.   Don't allow their emergency or promises of the sky distract you from your good business practices.   It is usually when we deviate from process that things go wrong – so don't.
4. Ring and ask to be paid.
Yes, another sometimes obvious strategy, but statistically only 25% of businesses pick up the phone and regularly ask to be paid.   Make it a process that someone in your business chases money every week.   Yes, weekly.   I know this is a pain and takes you away from your business and income-producing activities.   However, there is no point in working (and working hard) if you are not getting paid.   Making these phone calls is critical.   Be sure also to take notes of conversations and promises and record them.   If you are ringing back after a promise of payment was not fulfilled, then reference that promise.  Make it clear to your debtors that you keep notes on what they promise.
5. Communicate frequently, nicely but firmly
It's an old wives' tale that a 'bull terrier' approach is the best.   The 'honey' approach is actually better.   Communicate with your debtor, understand their challenge, and try to work out a means that will work well for you both.   Keep up communication and be persistent, but always polite and professional.   If, however, they start avoiding your calls, then this is a concern; it is one (of quite a few) signs that a business is in financial distress.  If they stopped answering emails, switch to texts, if that doesn't work, switch to phone calls, and if that doesn't work, try visits, registered post or even the collection agency.   Persistence is more likely to pay off.
6. Consider alternative payment methods.
I know some people don't like to offer credit card facilities.   It costs more, however, this can be advantageous.   By all means, advise up front that you charge a credit card fee, but for some, they are prepared to wear this in order to make payment.   When ringing up and asking to be paid, offering credit card facilities over the phone is a great debt collection call strategy.    If you deliver products or services onsite, take payment via credit or debit card facilities before you leave the site or premises.   If you find people seriously are annoyed to pay a fee, consider it a cost of doing business.  Far better to pay a small credit card fee each month than lose thousands (or hundreds or thousands) to bad debts.  Be sure your invoice shows all ways of which someone can pay and that you provide all relevant information on your invoice such as your bank details or what number they can ring to make credit card payments.   Don't' make it hard for people to action payment!
7. Consider payment plans
I totally understand that as the business owner you just want to get paid, in full, now!   The problem is that if the debtor hasn't got the money, you can't (pun intended) get blood out of a stone.   Rather than getting nothing, I'd prefer $50 a week for several weeks.   However, don't be a free bank; have interest charges, although be sure these are built into your contracts and client agreements first.   You cannot charge after the fact.
8. Take some/part instead of nothing
Over the years, I've often accepted a part payment as incentive to make payment.   This is often useful if someone isn't happy or has an issue.   You might not feel they should get a discount, but reality is that if they feel they have had a small win, they are more likely to part with some money.   If you stick to your guns, you might get nothing out of them, unless you pursue legal action.
9. Take legal action
Don't make this an idle threat.   Either have a collection agency or legal firm lined up to action legal proceedings.   Alternatively, QCAT is a great way to get paid and is relatively fair priced.   You may not get the full amount, but it's fair and usually mediation is part of the process.
10. Ditch the emotion
As I talk to business owners, too often emotion becomes a strong component of the collection process.  If it's a very tiny amount, is it worth taking action?   It's not just about your time, but also about your reputation.  Anger never works in these cases.  Also be prepared to consider the matter from their perspective, especially if they don't want to pay because they feel you didn't do the job well, or completely.  Over the years, I've had people tell me stories about why they cannot pay.  I know the stories have often been lies and fabrications, but I've got to ask myself if it's worth pursuing?   Alternatively, I've had people say they can afford to pay me $10 a week for a year … which I've said sure, but I will be implementing the interest charge policy.  Suddenly, they've been able to find that $500 immediately.  Make your decisions based on fact, not emotion.   However, having said that, don't be 'bullied' out of a large sum by someone who threatens you.  We are no longer in school – bullying of any form should not be accepted – even by clients.
I know this is a tough part of business at times; if you need any assistance, talk to your bookkeeper, business advisor or give me a call.  Check out my business coaching services.