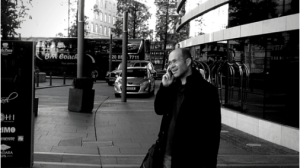 I always say, if you are in business then you are in sales as you need to sell your products or services.  Tenacity is important in the sales process as well.
A no is not a definite no forever, it's a no for now or for the particular product or service.  They may not yet be ready at the moment.  Keeping business relations and following-up may guarantee that sale afterward.  Read the full article here as I write for other business blogs.
As a business coach, I can keep you on track with your sales process from proposals to templates.  Email me at donna@donna-stone.com.au or call 0411 622 666.