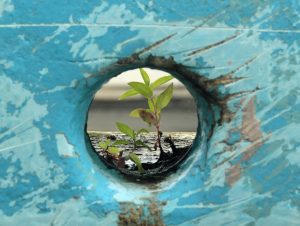 A pandemic is upon us and it's certainly affecting many businesses.  Whether staff are absent, or clients are cancelling orders or you can't get materials – it's all the makings of difficult times for business owners.  So what are my tips on resilience for those in business at present?  Here they are…
Tips for Resilience in Business
Remain calm
Yes, the matter is serious and it will have ripple effects for some time, but panicking, stressing out or 'going to pieces' will achieve nothing.  As far as COVID-19 is concerned, unless you're a vaccine researcher, then there is little you can do about this.  However, how you respond, you can control.  For those of you with staff, you particularly need to stay calm and sensible.  Positive and strong leadership in times of trouble is critical.  Your team will be looking to you for guidance, support and understanding.  Staff will remember how you treated them – were you understanding, or are you jumping on them because they are simply there and you are using them to vent some frustrations?  Be kind, and remember to be kind to your family members too.
Adapt immediately
There are many businesses which can operate via Zoom, phone, home computers etc.  So get your staff setup from home as quickly as you can.  Be aware their internet security may not be top level, so review this as well.  One local café has already been posting on Facebook that they are offering takeaway options for breakfast and lunch; simply tap and go.  Can you change (quickly) how you do business so that you can continue to offer your products or services?  Perhaps you may switch to a mobile service? BTW as a business coach, I've always offered phone or Zoom call options, just now it's more.
Find your 'silver lining'
I was talking with one client today who was feeling nervous.  Since we began working together, there has been some awesome progress and wins and then COVID-19 struck.  I offered her an idea which was 'the silver lining' for her to market her business in a different way – actually acknowledging what is happening and finding a way to show people her service is actually something to consider with having social distancing in effect.  Think outside the box, try to find the positive and be innovative.  Wouldn't you get noticed if you offered "free roll of toilet paper with every purchase."?  The matter is serious, but we are Aussie's – so what's your business' angle in this situation?
Stay positive!
So email is quiet and business has slowed this week – that does not mean you sit in despair, become a Netflix junkie or possibly worse, stay tuned to the News.  Being informed is one thing, but feeding the negative and dwelling on the macabre (as the News invariably does) may not be the best medicine for you.  Why not instead listen to a motivational podcast or read a book to improve one of your business skills?  If you are homebound, no reason to not implement an exercise regime – working on both the body and the mind.
Keep up communication
Whether it's your bank (because you can't make a loan payment) or your suppliers and especially your customers – keep up the communication.  Two things (particularly at present) that stress people is not knowing and misinformation.  If a supplier is ringing to ask you for payment, rather than 'ghosting' (avoiding) them – talk to them.  Talk to your staff.  Talk to your advisors and your accountant.  Are you going to be eligible for the stimulus packages?  Only the other day I spoke to a client who was certainly "stressing out" and after discussions and some great brainstorming, my client left that call feeling much more settled, calm and with a strategy in place.  Actually, talking to people reduces stress and, of course, in situations of isolation, it's important to keep up communication with other people, other than only on Facebook.
Grasp opportunity with two hands
One expression I have always loved is "a challenge is an opportunity in disguise".  Well, many of us are being challenged at present.  Take a moment to consider if this challenge comes with it an opportunity?  For a business which was traditionally face to face, and having to switch to a different angle, did this lend rise to the opportunity of doing business differently ongoing?  Would a Concierge service for the elderly be an opportunity?  I'm just throwing a few ideas out there, but take a moment to put on your thinking cap and see whether this crisis has, in fact, opened your eyes to other opportunities.
Stay disciplined
Unless you specifically say "I'm on annual leave for 2 weeks" – if you're open and available for business, then be in business mode.  Now is an excellent time to action a few tasks you may have been neglecting, including:
Review and refresh of your website
Update and revise your marketing plan
Think about alternative options to provide your product or service
If you've not sent your tax to your accountant – then get onto that (and if you're an accounting firm, wouldn't it be a great message for your clients)
Revamp policies and procedures, checklists or position descriptions
Revisit your LinkedIn, Facebook and other online profiles
How's it going calls.  These are calls to your clients to touchbase with them and see how they are faring, you might be talking about current world events or perhaps your services to them of late.  Essentially touching base with them which have been something you didn't have time for before, but if you have the time now, be productive.
Give your email templates a good overhaul; especially marketing ones.
Put money aside if you're in a boom
For some businesses, they have been flat out.  With toilet paper, meat, pasta and rice almost literally flying off the shelves, the news for stockists is great now – sales have skyrocketed.  However, reality is that at some point in time people will realise they have enough and stop buying.  Suddenly, demands will be non-existent.  So for those businesses, they need to have a plan for a slump in the future.  I hope they are saving their profits, putting money aside and certainly putting aside GST, super and tax funds.  Too few businesses (and individuals) have a savings plan and now they are discovering the downside of that.
Learn from the experience
Finally, I believe it's important to learn from the experience.  Some of my business coaching clients like to niche but imagine if you'd niched to the tourism industry?  This is an industry with tough times ahead.  Did you not have any money aside for a 'rainy day'?  Remember that 'rainy day' can mean rain, drought, fires or a pandemic.  From an asset protection angle, is your accounting structure the best?  From what is happening in the world today, what have been your 'learnings'?  And most importantly, in the future, how are you going to do things differently in order to ensure your business remains resilient, strong and enduring?
In the weeks and months ahead, it may well be that things will change.  For some industries, it will be a massive change and for others, things will return to some degree of normality in a period of time.  Remember this phrase "cooler heads will prevail" so please heed my first point and stay calm.  Be sensible, wise and positive.  In Australia, we live in 'the lucky country'.  There is no other place on this planet I'd rather be living now, last month or next year.  I am forever grateful that I live in Australia.
Stay safe and healthy!
Check out my Crisis Business Coaching so I can assist you with your needs.
Read Don't Send Out Any Marketing Till You Havve Done This!