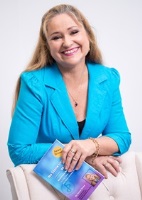 As a business coach, I sometimes get asked "so exactly what do you do?"  This is a great question and I thought worthy of a blog.  Now I should point out, that every coach is different and their approach (and expertise) is different.
What does a business coach do?
Approach.
My approach is very flexible.   Whilst I do have a system, it is extremely flexible and customised around the client and their needs.   At one point a few years back, I serviced three psychologists.  You'd think they'd be very similar, but all three were very different.   Just as every coach is different in their approach, every client is different.   For this reason, I don't lock clients into set methods, but rather ascertain their wants and needs and tackle those things first and work in a way which will suit that client best.   I work with accountants, so rarely need to look at the money side of things, whilst other clients need lots of help with the bookwork aspect of their business.
Questions.
Asking questions is a big part of coaching, and of course, listening.   With 'pure' coaching, some coaches will not actually offer suggestions, solutions or answers.  That is not me.  My belief is that clients come on board not just to ask (often great) questions but for actual help.   Hey, I've got 30 years of experience helping Aussie businesses; of course, I'm going to give you my thoughts, ideas and solutions.  However, before I can provide a solution, I need to actually determine the problem.   Asking questions, investigating, talking to your team sometimes or your customers or suppliers (always done with a client's full permission) can provide some excellent insight.
Answers.
Having the answers for you is important.   Now, whilst I know a lot about many aspects of business – sales, marketing, money, cash flow, systems, HR, strategy and more – there are times when we have to call in a professional.  It might be someone who can help with Google Ads or a lawyer to review your contracts or a business broker.   After 30 years (all in Queensland) I've built up some great networks.   I know who to use (and sometimes who to avoid).   I direct clients to people I know will look after them and do the right thing by them.   I have often used these people myself or have clients who have used them and I've seen the results.   Having the right team around you is so important.
Sounding Board.
We all get 'great ideas' except some ideas are not always so good.  If you run an idea past your spouse they are likely going to say "that sounds great honey".   I'm not your spouse.   If it's a bad idea, I'll challenge you on it.  I'll ask you relevant questions.  I will play 'devil's advocate' and outline where I see the concerns or challenges.  I will prompt you to think about variations of your idea which will likely be more successful.   I am always polite (and yes, conscious of not killing your dreams) but I am also no 'yes-girl'.   Remember this also – I always have your best interests at heart.   I have told prospective clients to not proceed with an idea – and why.  Sure, I've done myself out of a client but I can tell you, I sleep at night!   I have more than enough work that I don't need to be less than fully honest and ethical.
Hands-On.
I am absolutely results focussed.  Whilst some clients only want to use me to 'spitball' and run ideas past or use me as their confidant – many others need help.   I can be doing anything from:
Reviewing written content – websites, marketing material, profiles, flyers. As a 6 times published author and prolific blogger myself with the marketing angle, SEO knowledge … I know what works.
Reviewing visual content – my artist's eye comes in handy often; does your business card look right? Do the colours work?  Is the photo right to use on your profile?
Helping you (or primarily doing) a Business Plan.
Reviewing business award applications.
Creating a marketing plan for you.
Staff reviews, confidential staff questionnaires, client surveys, secret shopping etc.
Review/setup of a strong sales process including helping you and your team with their sales, handling objections and closing the deal.
Putting a formal plan (with action steps) in place, or sitting down with you to determine your direction and give you clarity.
Leadership Mentoring.
Some business owners need guidance when it comes to being a leader.  It's not just about making sure the team do things right, the owner/manager has to be a good leader.   I will mentor leaders to be their best, maximise their team and have a happy and productive team who makes the business a success.  Business is a cycle – if the owner looks after the team, the team look after the clients and the clients, in turn, look after the money which then cycles back to look after the owner.
Money & Finances.
With my accounting qualifications and solid experience in the money side of business, I help business owners in so many ways.   I can look at your financial reports and find leaks in your cash flow.   I can ascertain non-productivity.   I can see trends forming.   I will help businesses set up budgets.  Sometimes I am teaching business owners how to effectively read and understand their financial reports.  I can help you setup KPIs, review product margins or know your business break even.   Sometimes I am guiding your bookkeeper to do their job best and ensure they are on the ball.
Specific Project.
At times, a business will have a specific project.   Some examples might be getting their marketing in place, setting up a new branch, expanding interstate (or overseas), setting up documented systems and processes or launching a new product or service.   You may need someone to project manage your activity, run it, do it or guide you in the direction and steps.
Teaching.
In some instances, especially for new business owners, I am in teaching mode.  Lots of great questions come up and I share my knowledge and expertise in a way which can be understood.   As a national qualified trainer, experienced business owner, someone who has employed a team myself for almost 2 decades, I know how to impart knowledge and teach.
Accountability.
Ok, so you've got all these great plans.   You know how to tackle them but it just doesn't happen.   I keep clients focussed to achieve their results and that doesn't happen by waving a wand – it happens through small day by day actions.   I have a number of strategies to keep clients on task.   Again comes in that flexibility; I've had clients on daily accountability in some cases because that was what was needed.  I move clients out of their comfort zone – at a speed they can handle.   Some clients are uncomfortable networking or don't like the idea of 'peacocking' or don't understand accounting, so avoid looking at the reports.
In Summary.
As a flexible, experienced business coach (and business owner for more than 15 years), I have a wide breadth of knowledge and expertise.  Essentially I do what you need.  My coaching is flexible and can be:
Talking / listening / questions / support
Hands-on doing
Checking what you've done to ensure you're on track
Connecting you to the right expert
Keeping you on task, on track and focussed with clarity
Training and education.
After reading this, you are probably thinking, this is so much – and it is.  Two thoughts could be running into your head; possibly I haven't got the time to do all this or I haven't got the money to pay for all this.   This is exactly why I have 3 plan levels.   Some business owners have both time and money to really focus on their business so the larger plan is ideal for them.  They want to see a project take off, expand solidly or achieve a certain profit or growth level.   Others have a budget and perhaps work alone or work in the business and they don't have time to do a million growth things – they have a business to run or a service to deliver.  The smaller package works really well for them.   Their weekly activities are less, their homework relevant and they can move forward at a steady but achievable pace that works well for their needs.   They are still moving forward, just not at the pace of a racehorse.
If you'd like to know more about my coaching services or have a chat with me – call me on 0411 622 666  or email donna@donna-stone.com.au.