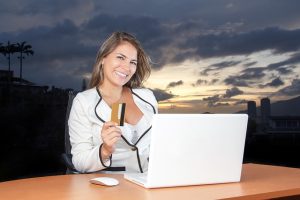 Whilst an online store is a relatedly new concept, business owners by the droves are flocking to this concept.   Unfortunately there are a few misconceptions about the ease of setting up an online store or business and quite often those without business or marketing nous don't take the right action.
Below are my top 20 tips to create not just a great online store – but an awesome one!
Research
With any business venture, you need to have sufficient planning and research before you even start.  It is far better to invest many hours on research and not proceed, than to invest capital and even more time on something that ends up failing.  Statically 80% of businesses fail in the first eighteen months!  An online business is no different.
Research should occur around the proposed product – everything from design to production to distribution.   What is the product?  Can you find a niche?  Remember a product doesn't have to be physical, it can be a digital download, such as an App.  Physical products can be made by yourself, or others. Check out www.alibaba.com where you can purchase products and import to sell.
Once you think you have found your product, you need to research demand on this product as well as your competitors who sell this product.  Is there high demand and low supply, or the other way around?  Who would be your likely customers?  Will they likely buy online?
Be thorough in your research and be realistic about the results of your findings.  Psychologically, we often want something to work, so will not 'see' the negative in front of us.  If you have an overly optimistic nature, that's great, but don't allow the 'rose coloured glasses' to blind your findings.
Part of your research should be buying from one of your competitors (or a few) in order to experience the sales process from a user perspective.  See what worked well for you and what didn't work so well.  Learn from others what to do and what to avoid.
At this stage you can be a Lover of Lists.
Get a plan in place
Once you have decided to proceed, get a plan in place.   This should emcompass:
Setting up your business structure
Set up the back end of your business
Get your bookkeeping working
Website & domain name
Website content
Website images
Online cart options
Website legals & security
Budgets & pricing
Shipping & postage
Marketing, branding & Sales.
Setting up your business structure
Like a traditional business, you need to setup your business.  The first item is having a structure, such as a company, trust or partnership.  You may select to operate as a sole trader, but you should be aware of the pitfalls and benefits of each structure.  For example, a sole trader setup is the simplest but also affords the least asset protection and can be the most expensive tax-wise once you reach a certain income level.  It's ideal that you talk with your accountant or tax professional before you make any decisions.  You can always change your structure down the track, but you will need to adjust things such as your bookkeeping, bank accounts, update insurances etc when you do.
You will need to get an ABN and determine your GST registration.  Whilst businesses in Australia with a turnover of below $75K (ex GST) are not legally required to register for GST, consider these two things.  Once you reach that threshold, you will need to register very quickly, plus there is the perception that if you are not registered, you are small.  If image and perception are important, you may choose to register simply to not be seen as a small fish.   The trade-off is having to do BASes, usually every 3 months.
Set up the back end of your business
Next you will need to setup bank accounts, insurances, have a phone service you use for business, plus of course having all the practical equipment, such as a reliable and quality computer and reliable internet access is essential.
Get your bookkeeping working
Bookkeeping is another critical step to the back end of any business.  You can do it on your own, although I do recommend getting a bookkeeper to at least help with your setup and provide some training.  As you get busier, or have questions, it's good to have a professional to call upon.  My personal preference for desktop bookkeeping is MYOB, but if you are going for Cloud services, then Xero is great for all those extra bells and whistles.  If you like free, then Wave Accounting Software is a great free program that does so much.
Website & Domain Name
A relatively simple website can cost anywhere from $1K to $8K.  Let me assure you that the $8K website does not automatically equate to being eight times better, or even better at all.  Price does not assure quality, or ease of service.  I've known business owners who spend a fortune, wait ages for their site, have numerous battles and end up going elsewhere to have it built again, for somewhat less.  Likewise, cheap is not necessarily ideal either.  Do your research, look at the work of the designer, speak to their customers (don't just rely on written testimonials), and where possible use a designer who has been recommended to you by someone you trust.  Ascertain up front who will own the site – don't assume because you're paying for it that you will own it!  In fact, get it confirmed in writing (or in a contract) that (once you've paid their fee) you will own the website and all IP relating to it.
Ensure your website will be mobile friendly, as now more people are accessing the internet via mobile devices plus Google (and other search engine) rankings will be improved if you are mobile friendly.   SEO will be critical for your business.
As part of the website setup, you will need to get a domain name and have your website 'hosted'.  Your website designer should be able to help you with this.  Alternatively, you can purchase your own domain name for $10-20 so it's very affordable.  When thinking about your business name (which you will also need to register with ASIC), consider something different, and original, but also which will be great for SEO ranking.  A name which incorporates your product is ideal.  Imagine you sell jewellery – a domain like www.diandjanesoriginals.com.au may not rank as well as www.uniquejewellery.com.au without a lot of extra work.  Even if you are an Australian business, if you see the .com is available, grab it as well as the .com.au.    Keep the name memorable and try to for something which is not easily misspelled.  Google the name, check it via domain search sites (like Crazy Domains) and search the ASIC  website.
A quality website designer will assist you with the design and layout of your site.  WordPress is a great platform, very popular and very user friendly – in fact once setup, most owners can do minor edits themselves.   Again, have an idea of what you want, and give them the web address of other sites that you like.  That will assist them to get a feel of what you are looking for.  How many SKUs will you need?  For every design variance, colour, size you will need a SKU.
Does your site need to handle multi-lingual or multi-currency?  Let your designer know this is an intention in the future.  I do recommend you start with your local region first and get things working well there first.
Website Content
As a writer, I can assure you that the words you use on your site must be effective.  There is a reason we keep seeing the expression 'Content is King'.  Unless you are great with the written word, and have a marketing background, then outsource this.  Your website designer may include content in their price, but do be sure to ascertain whether their skill is designing websites or writing?  If they outsource, who are they outsourcing to?  Does that person have quality writing skills?   Have the right words (and images) to help customers decide to buy from you.
Absolutely ensure that the content is original – Copyscape is a great program to test originality of content.  If your content is copied, you can be sued OR at the very least the search engines will drop your ranking for copying and boost the ranking of the site you copied from, possibly giving your competitor a boost up.
Website Images
Along with the content, your images will be critical to sell.  Whether you're selling motor parts or fashion accessories, you need to have professional, clear, clean photos.   Ideally the user should be able to scroll over the image to zoom in and see it enlarged.  Be sure to keyword tag all images on your site, rather than the image simply being called Img9735.jpeg.  Never 'steal' images from other sites unless you like legal entanglements to add interest to your day.
Online cart options
Having an integrated cart solution is critical and there are many on the market.  Personally I like eWay, but do check out this listing.
It is recommended you have a SSL Certificate/Encryption if you accept credit cards and particularly if you collect customer's personal information online.  Another payment option is PayPal.  Make sure your customers feel secure doing business with you and paying online.
Website Legals & Security
Include your legal notices, website privacy policy, website disclaimer and all terms and conditions.  It's illegal to post incorrect, inaccurate or false testimonials on your site.  Be very clear what your refund policy is.  So often online business owners become concerned about refunds and try to tighten this up.   Reality is that most people are not going to try and 'rip' off the business owner.  Have a fair and reasonable policy and be clear who pays for postage on a return and who is responsible if an item is damaged in transit.  Be clear what your warranties or guarantees are.
Finally, ensure your website is protected against hackers and is backed up regularly.
Budgets & Pricing
Let's talk money!  You must get your pricing right, including cost of shipping in order to make this work.  If you are too high, you'll be pricing yourself out of the market, and too low, you'll be pricing yourself out of business.  Like all businesses, you need to have a business budget in place, and I would seriously do this BEFORE you actually setup.  If you can't make a budget work on paper, it will never work in real life.  Remember in your budget to accommodate for tax.  Great you just made $100K last year in your online business, but be assured the ATO will expect a slice of that.
Shipping & Postage
Whether you use drop shipping (to find options simply Google Drop Shipping + your product name) or a courier company (like IPEC 1300 865 547) or Australia Post (131 118) – work this all out in advance.  Will you have to weigh every product?  Plus consider your customers?  There is nothing worse (from a user perspective) than you find just the right item, you get to the payment screen and discover that the postage and handling (P&H) is almost as much as the item!  Doing this at the last minute can leave customers feeling 'ripped off'.  What some Australian suppliers do is simply ship within Australia for no charge and build that cost into the product overall price.  If you are overseas or need express postage, then there is a P&H cost.  From a marketing strategy "free postage" is a pretty cool draw card.  With both the design of your website and your shipping and return policies you want to make it as easy as possible for someone to buy from you.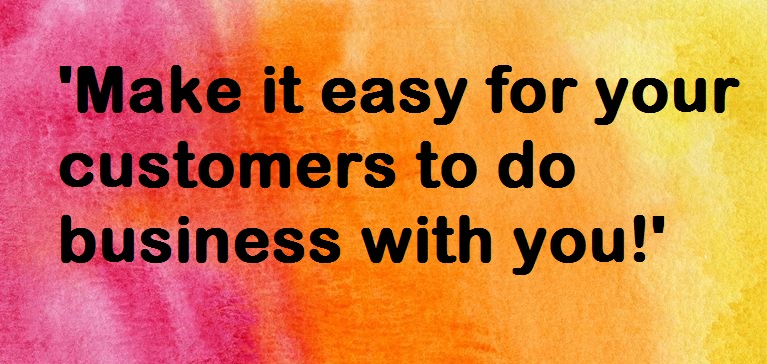 Marketing & Branding
Get this right from the start.   If you are selling $400 wallets, then a cheap looking site just won't work.  Likewise if you are selling a budget product, then a site that looks a million bucks won't be congruent either.  Work out your branding – including the look and feel of your business and products.  What are your corporate colours?  What is your business font?  Will images need to look ritzy or practical?  It does come back to who is your ideal customer?  From there you will need to build a marketing plan.  This will of course incorporate SEO (search engine optimisation) and SEM (search engine marketing, Pay Per Click (PPC) like Adwords or Facebook Ads) plus you will likely incorporate a social media plan.  Traditional forms of advertising may be relevant also.  Look at online stores like www.ezibuy.com.au which combine digital marketing with traditional mailed out printed catalogues.  You may have a great online business, with a great website, cart, customer service, but if no-one knows you exist, you just won't make it.  Be sure you have Google Analytics  or Wagtail setup and working so you can track the performance of your website and the results of the marketing dollars you are spending. Don't forget to use video and YouTube in your marketing plan as well.
Reviews, Comments & Comparisons
Customer reviews on products (and on the business as a whole) are great.  Be sure to address all feedback, good or bad and particularly respond to negative feedback in a helpful and positive way.  People will look to see how a business handles a complaint, and if done well, can actually generate business.   Consider also social media integration.
Think about also registering with the 3 most popular shopping comparison website – www.shopping.com, www.myshopping.com.au and www.getprice.com.au .
During & After Sales Marketing & Communication
Have your site setup that if a customer doesn't finish the sale, that they are prompted.  They may have gotten distracted and you can remind them to finish the sale.  After they have purchased, you have their contact details, be sure to stay in touch with them, both from a customer service perspective and also upselling.  Did the product arrive ok?  Are they enjoying it?  Here is what else similar to this product we have.  Don't overdo it or hound them, but do remind them you are there and perform the cross selling and up-selling routine.  The power of email marketing is strong, if done well.
Test & Test Again
You should test every aspect of your site thoroughly.  If a particular aspect doesn't work, mostly likely your prospective buyer will move onto your competition.  Sometimes they will take the time to alert you, but don't rely on this.  Plus, sites have a way of glitching later, so regularly test ongoing, not just assume it worked perfectly at the beginning, so will be working perfectly three years later.
A word on customer service
Great customer service is crucial for an online business, particularly if you want rave reviews, a good reputation and recurring business.   Every aspect of the transaction should be easy and customers treated well; from the initial enquiry, through to the sales, or a complaint.   Where suitable, consider wowing customers with small sample products as gifts.   This not only makes them feel good, but gives them the opportunity to try other products within your range.
Other opportunities to make money
Once you have a thriving online business, don't stop there.  You can 'sell' advertising space on your site to other businesses giving you even more income.  You can sell this individually, or be part of a larger advertising networking such as BuySellAds or AdSense.
Or start simple
Look at other online business platforms you can sell from, beyond setting up from scratch yourself.   For example, if you sell art and paintings, there are a number of online stores you can sell through.  Yes, they take a commission for listing your product but they have done all the hard work.  You simply register, list your item, put up a great image, write your content and let the site do the work.  Often they rank well with SEO as all the hard work is done.  eBay is another example of this; you can setup and sell almost anything.
Review your progress & grow as you need
Imagine it's now 2 years down the track; you have setup a great business and have heaps of orders.  However, you are now struggling with keeping it all going; filling orders, dealing with returns, customer communication, continued marketing … the list goes on.  It may now be time to consider growing the business and employing team to handle some aspects of your business.  This may be packing and shipping or the admin behind the scenes.  Don't allow your business to strangle you, or you to let it down by dropping your customer service standards or taking too long to ship. Know when it's time to grow and take the plunge in moving your business to the next level.
As a business coach I work with businesses of all stages from the person considering what to get into, to the seasoned business owner who wants to take their business to the next level.  If you'd like to know more about my coaching services, call me today on 0411 622 666.