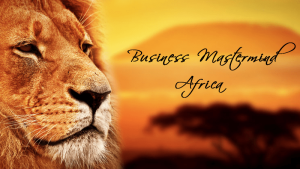 Attain your lion's share of business!
Do you have challenges in your business?  
Wanting to grow your business and take it to the next level? 
Simply like more money and less stress?
Do you have days you just hate your business (or aspects of it)?  
In my Africa Mastermind, I will be covering a heap of different subjects over 5 days in amazing Africa.  The entire stay is 7 days, allowing a day before and after to settle in or prepare for your travel home.  Learn how to attain a lion's share of business in your sector.  Many business coaches focus in December or January to action business growth, planning or training.  There is no better time for action than now!
The Details in Summary
Where:                 South Africa
When:                  Year 2020 for accommodation (7 nights) with the workshop which includes my gift to you of 1 full day at Kruger National Park wildlife Safari.   If a Safari is not your thing, you can instead nominate for a 5-hour pamper spa package at the resort.
Inclusions:           Accommodation at the conference centre, transfers, most meals and workshop resources.
Excluded:            Drinks and airfares, but I can have a Travel Consultant arrange airfares or extensions for you.
Price:                   Please contact me to find out pricing.
Deductible:          If the main purpose of the trip is business then it's likely tax deductible!  A proper tax invoice is issued for all participants.
Payment:             Direct, Visa, Mastercard or Payment Plans (conditions apply).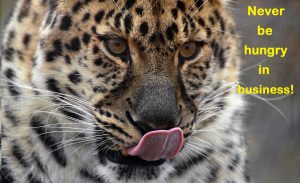 This Africa Mastermind is a business improvement workshop.  Ideal for owners of small to medium-sized businesses – much will be covered:
Marketing – how to get prospects knocking on your door – consistently.  Getting a prospect is far more than simply running an ad.  My ideas are practical, tried and true and often low-cost.  Marketing doesn't have to equate to spending a fortune … and I share with you how that works.
Sales – now you have them knocking, how to convert them to customers with purpose.  I will go into the messages (possibly unintentional) that you give your prospects, how to engage with them, perception, sales processes and so much more.  I'll cover off on the worse mistakes people make, and the best things you can do.
Finances, Money & KPIs – after all, we're usually in business to make a dollar, yet at times it can be the most neglected aspect of a business.  Money is the lifeblood of every business and yet so many people only focus on marketing and sales.  I'll show you the value of budgets, knowing (and understanding) your figures, and we will do some hands-on work.  This won't be an accounting lesson but it sure will come with some critical fundamentals.  We will be covering on pricing and ensuring you are not charging peanuts.
Overcoming business challenges – after 30 years helping Aussie business owners, managers and leaders, I know what the frustrations are.  We are going to problem solve and resolve a heap of problems and challenges.  Your challenge may be around staff or perhaps time.  Next to money, time is one of our great resources (whether you have a team or not) and yet so often is not managed well.  I'll go into a select number of strategies to save you time and get you focussed on what is important.  We'll look at ways of knocking procrastination on the head and get you focussed and on track.
Goal setting, planning & strategising – planning for growth, profit and positive results.  Don't rely purely on luck – have a sound and well thought out written down strategy with a clear and well-defined objective. The most critical aspect of any business is the owner.   In this segment I'll be covering off on goals, having a plan, attitude, reducing stress and having a heap of strategies to get you to the point of loving your business.  You will walk away with a 12-month plan, as well as a very specific, task-focussed 90-day plan.  I will work with participants both as a group and individually to build a plan which works for you.
This Mastermind is essentially a workshop – so be sure to bring your laptop.  That is because you are going to work.  Away from the humdrum of day to day business and life generally, we will escape to Africa to spend a solid week working on your business.  Do you need to improve your focus or solve some problems or take your business to the next level?   You will walk away with a:
3 year, 12 months and 90-day plan and the skills to action your own quarterly plan each quarter.
Marketing plan which covers 12 months
Set of KPIs to implement and use in your business
Knowledge, focus and clarity.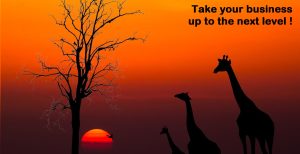 Industries this will suit perfectly are:
Professional services – including consultants, accountants, bookkeepers & coaches
Medical practitioners – including allied health and psychologists
Building industry – tradies, architects and boutique builders.
This is a perfect opportunity for partners, business owners, directors, managers and key personnel to work on the business, thus sharing the responsibility of your business success.  Come solo or bring your partner to maximise your learnings, opportunities and planning to attain your lions share.
If this interests you and you want to know more click HERE.
Plus, you couldn't come to Africa without going on a safari.  Included will be a wildlife safari so that if you only stay the week you won't miss out.  My gift to you.  I can easily connect you with my travel manager, who can tailor a holiday package around the workshop.  Remember though, only the workshop and its associated travel and expenses are tax deductible; any holiday components are not.  Plus if your life partner/spouse is involved in your business and their purpose of attending is to assist you with the business (so the primary purpose of travel is business related) then their registration, accommodation and travel are tax deductible too.  However, I'm not a licensed tax agent so be sure to check with your accountant to confirm.
This will not be a large conference where there are hundreds of people.  You will not be one of many, a number or a lost soul.  This is a boutique event where numbers are purposely kept small in order to deliver exceptional value.  For this reason, if you are keen, please don't delay registering your interest.
Love the idea, but the dates for 2020 don't work for you?  A shame, but you don't have to miss out forever; I'm setting dates soon for 2022 – and a little birdie tells me it might be in Costa Rica.  If you're interested in upcoming events, CLICK HERE to be added to the mailing list to get updates as they become available.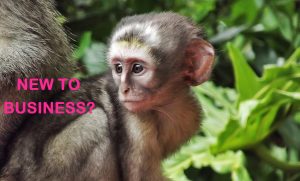 About your Host & Presenter

Donna Stone:
30 Years' Experience
Various Qualifications
Multi Award Winner
International Speaker
Six Times Published Author
Sponsors Wanted for the 2020 Mastermind
I am seeking corporate sponsors (one primary plus potentially 2 minor) to reduce the pricing a little; perhaps to cover the safari – in order that you all can save a little.  If you know of any corporate businesses and organisations who will be interested in sponsoring the event, please have them contact me, or let me know who they are.  Whilst numbers will be very limited to keep it intimate, personalised and hugely value-added.  It's not about the marketing for a sponsor at the event, rather the marketing which I'll be doing leading up to the event which will go beyond my database of almost 20,000 to a great number of people.  The major sponsor will be shown on all marketing material, featured in my newsletter and showcased at the event.  If you are a potential sponsor or know of a sponsor, please email me directly at donna@donna-stone.com.au
To learn more about my individual one-on-one coaching within Australia CLICK HERE.
Testimonial for Donna Stone

I have had the privilege of listening to Donna speak on multiple occasions and I am always impressed.  Her insights and enthusiasm are inspiring.  I am a seasoned public speaker myself but I still learn from her a well of knowledge.
–  Dr. Jeff Yodlowski, The Joint Chiropractically

After hearing Donna at a number of events at which she has spoken, I have been overly impressed by her professionalism, expertise and high level of customer focus.
–  Melissa Ban, Aitchison Reid Building and Construction Lawyers

Donna is an excellent speaker and writer.  I have heard Donna speak on a number of occasions at events and her extensive knowledge of business coupled with her passion for sharing her knowledge and experience through her writing makes her a valuable contact for any small business.
–  Rod Nicholls, Jericho Web Services

Yesterday was the first time I had heard Donna Stone speak and present.  Wow for a small, petite person, she knows her material and is extremely knowledgeable.  I found she presents in a friendly manner that everyone can understand. I would recommend Donna for any business who is looking for coaching.
–  Maree Malouf,  Family Dynamics Global
List of Relevant Articles:
35 Quick Financial Tips for Business Owners
Why Business Fails – 16 Marketing Mistakes Small Businesses Make 
The Importance of Perception in Business
5 Things Recently Reinforced to Me About Business
You Can't Sell a Secret (P.S. Sales is NOT a Dirty Word)
Business Plan – A Map to Success
It's Mid 2017 – How to Accomplish Your Business Goals for this Year
Are You Scared to Grow Your Business?
Why 2017 Didn't Go Well for You as a Business Year
Delegating Effectively in Your Business
How to Stand Out and Be Noticed as A Small Difference
Tips to Improve Your Leadership Skills
How to Adjust or Change Your Mindset