Starting and running business needs money, but there are ways to lower such a requirement to the bare minimum. The idea is to start small, grow the ideas slowly, do market research, sell few products on test basis, collect customer feedback and fine tune your product and delivery system to market needs. This way the business will evolve slowly, and by reinvesting the money earned back into the business as the scale will improve, you can control the capital needs in the beginning phase.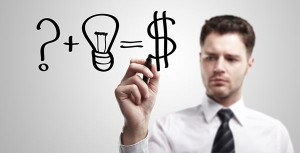 Here are some ways to reduce the capital requirements of starting and running your business:
1) Keep up your regular employment
If you have regular jobs then keep it at the beginning of your venture. This way you can use your current income to try a business idea instead of dipping in your savings. Work on things on the weekend, talk to others in similar business to understand requirements better. Talk to prospective customers, give them samples of your product to try and collect their response and feedback.
2) Start with a thorough business plan and do a extensive pre business research
Work slowly on the market and keep updating your business plan as you evolve the business idea. As you learn new things, especially related to minimizing the starting and working capital requirements, change the plan such that your chances of committing error and incurring losses are minimized. This way your capital requirements can be reduced to a great extent.
Talk to suppliers of raw materials, goods, and, service, well in advance. This way you can slowly evolve the market for a new product and get ready to position yourself as per needs of the market without committing any costly mistakes.
It helps to identify your suppliers for the materials and services that you may need. They can also be a source of cheap credit and can offer you some credit periods. As per market conditions fix the commercial terms with suppliers and factor in all the costs in your business plan. Make sure that you pay your suppliers on time and develop sound relations to make them help you in your growth.
Learn everything you can about your proposed business and if you are lacking in some skills, such as understanding how to read financial reports, upskill now.
Before you start the business full steam ahead, start off slowly and build a small market base of regular customers to start on. You can take assistance of local and cost effective marketing techniques. You can also employ the help on a part-time basis to develop on the success of your initial sales. It is like warming up before starting the race.
3. Be careful about paperwork
Before starting please ensure that you have all the necessary paperwork, approvals and licenses in place. It will save your time in future else you may be penalized for such mistakes. Do you know you r taxation responsibilities? What about work cover requirements? Have all this in place and convert in time for you to start.
Before the official launch, develop your billing, accounting and record keeping systems; also evolve your customer support and feedback system.
The key is to plan well, start small, learn from small mistakes and then grow with experience and confidence. Fewer errors mean less wastage of resources, and in the long run it boils down to fewer capital needs.
Let me help you start your own business.