A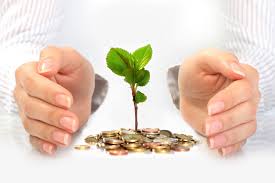 ny business, big or small, gets started when someone takes note of the opportunity. A large number of people who can notice a gap in the market or take notice of an emerging trend are able to take advantage of the situation. They eventually fail for many reasons, like shortage of funds, insufficient experience, etc. The opportunity does not wait for anybody and vanishes quickly.
In the end, successful businesses are created only by those who can spot an opportunity and can work to make it successful on the ground. These able people are only few. They are self-driven and they need 10% inspiration and give 110% hard work.
There are so many people who prefer to go for a franchise instead of creating something from start. In this model, the brand risk is low as it's established. If you can pick the right franchise with the terms and conditions that suit you and your personality best, it will be easy to create a successful business.
If you intend to start something from scratch it will be a different ball game altogether. It is difficult to find such people who have all the required skills to make it happen, plus the drive and passion to run a business. You will be surprised to know that many successful businessmen feel that if they had earlier known all that they have learned in the process, they wouldn't have dared to start a business at all.
If you want to start something new, be ready for the risk!
To create a new business from scratch means that you must be willing to take the risk. We can also say that you need to have determination and ability to survive to become a successful entrepreneur.
This is because big businesses work on avoiding risk and not losing money, but a new business is all about taking risk but also about careful planning, thorough research and investigation and about having enough passion for the business to keep it going until it starts to generate great revenue. It is the people who are working on the shop floor or the front line managers who are meeting customers face-to-face are those who can generate the best ideas. Be sure to ask their opinion.
The world has changed, and today thanks to technology, every week many new small companies are appearing to challenge the domains of large players. They put in everything like their skills, experience and hard work to stand against the largest in the world. The lure that drives them is to get the success, where the returns will be thousand times more than what one can do in a job.
Many fail along the way, but even then many more come up to take the challenge and a few with determination and skills eventually succeed. Such successes are indeed something to be celebrated.
You can find business tips via a free monthly newsletter so sign up now!