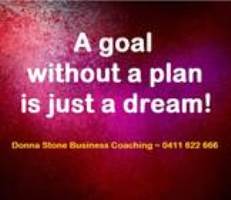 It's summer and coming close to the end of the year and it is often the time we sit back and review what has transpired and think about our upcoming goals.   Now, firstly may I say goal planning and NOT New Year resolutions.   Goals or objectives set at New Years are virtually worthless.   For a start, they are usually done after a few drinks and without any thought.   They are statistically also set to fail.   In fact, most New Year resolutions have failed before Valentine's Day.   Goal setting is an absolutely essential part of starting, operating or growing any business.   Without a plan, we often don't know where to start, get side-tracked, lose focus, get lost and quite simply don't achieve positive results.   Harvard Business released a report which in summary says:
83% of people do not have goals.
14% have a plan in mind, but nothing is written down.
3% have goals written down.
Now let's look at that 3%; the majority of world wealth is owned by the top 1 – 3% of the population.  Is this a correlation to goal setting or purely coincidence?
I wrote an article for The Businesswoman Media about How to Set Goals in Your Business Planning. Set up long-term goals and have short-term objectives that are SMARTER.
If you'd like some help from an expert, call me.  I have stand-alone planning sessions or planning / coaching packages where I share my 30+ years of experience to help you achieve your own success.
Read How to Choose the Right Business Coach.