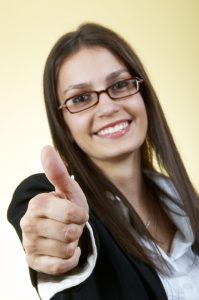 Yes it's true, some of us have staff who are damaging our businesses.  It may very likely be unintentional sabotage, but the results are still the same.  As hard as you work to grow and improve your business (and your profit), they may be working against you.
I worked with a specialist consultant recently and was incredibly impressed with his service.  The initial meeting was great, the service he provided was top notch and the after sales service he provided, also awesome.  His personal assistant was friendly, efficient and always responded in a timely manner with accuracy.   I would have given his business a strong 10/10 except for his Receptionist.  I don't think this girl had smiled since the late 80's and frankly, I wonder if she even wanted to be there.  Unfortunately, every time I deal with him, I had to also deal with her at the same time (phone calls, meetings etc).
There are many ways staff can sabotage our business, including:
Grumpiness, surliness and basically being a sour-puss.  As above, you may not notice this at first.  Open your eyes and look from a client/patient/customer perspective.  Especially your first point of contact (receptionist), do they smile on the phone and in person and really make your visitors feel welcome and wanted?
Not invoicing for stock or products.  Laziness or slackness may be the reason behind this (and it's amazing when you audit a system how much really does slip through the cracks) … or possibly it's a lack of systems in your business. If you have systems and team are not following them, then you need to jump on this, but otherwise, why have YOU not implemented processes to ensure all your stock, products and services are invoiced?
Not following up (or passing on) on prospect leads.  So often our team get the opportunity of a lead, or even an enquiry, which if it's a little out of the box, or occurs when they are busy, just goes by the way-side and you'll never know what's missed (unless you regularly action 'secret shoppers'.
Neglecting to advise you when they stuff up. This comes back to your own leadership most of the time.   If you take responsibility for what you do wrong, and when they come to you admitting a mistake, how do you handle it?   If your focus is on reprimand and are angry, then don't be surprised if they never own up again.   Thank them for their honesty, find out (calmly and in a positive manner) what happened, and then work with them to rectify.   Quite often mistakes noticed early can be rectified very successfully.
Wasting time or resources. This can range from simply checking out their Facebook whilst they are supposed to be working, to cutting timber too short and having to toss it and start again.  A number of factors may be involved here – starting with training, through to keeping your staff engaged, happy and busy.   A happy, well-trained and engaged worker tends to waste less … especially if you bring the team on board.  One way of doing this is to set a team KPI re waste and when it's achieved, the team are rewarded – possibly leaving early on a Friday or a little surprise in their pay packet.
When recruiting I often say "it's 80% attitude and 20% skill" as it's harder to change someone with a poor attitude.  However, before you go sacking your staff, work with them to try and remove the challenges – often these challenges are very manageable.  It may well be your own leadership, or your systems which need some work first.  I've always taken the stance with my own team – if they don't do well, that is my fault.  I'm the boss, the buck stops at me.  : )
We can do some coaching and mentoring to guide you in your business.