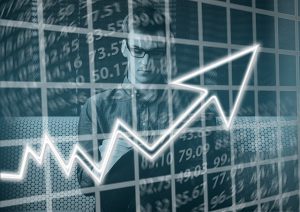 Often called 'seed funding' every new business requires a level of start up capital.  As an experienced business coach, two things I hear from new business owner about their new business, is that (a) they didn't expect it to be such hard work, and (b) they didn't expect it would cost so much to get off the ground.
To that first point, being in business is not (at least in the early days) simply a licence to print money.  There is a massive amount of hard work involved, so if you know you're not a fan of long days, hard 'yakka' and disciplined to do what has to be done, perhaps think twice about quitting your job and going into business.  I'm just being honest.
For the other point, it costing more than expected, this is absolutely true.  Below is a list of potential costs that a business may need to budget for.  Before you embark on your new venture, get an idea of pricing for these things and ensure you have some money behind you to action them.
Every new business needs start up capital for the following:
Accounting
Unless you are going to operate as a sole trader (and this is not always the wisest structure to use) then you're going to need to buy a trust and/or company, plus of course, the accounting fees to set this up.
Bookkeeping
You're going to have to setup a data file (Xero, MYOB etc) which will likely mean both a monthly subscription plus the cost of the setup and/or training.
Branding
You will need to get a logo and setup your branding. This doesn't have to cost thousands, but there is a cost and if you want the right perception, then do it right.
Business Cards, brochures, flyers and other printing
May I say please never home print – unless you are wanting to position yourself as an amateur business, then spend the few dollars getting professional printing done, especially for business cards and flyers.
Computer Costs
Unless you've got equipment, you will need to purchase a computer, laptop, and maybe even a phone. Don't forget the software (Office, Word, Excel etc) that needs to go onto the computer – don't assume it's all included; often only the very basics are.
Insurance
Every business needs some level of insurance, whether it's public liability or professional indemnity or even disability insurance. Talk to a broker to find out what you need to have and budget for.
Legal Fees
You may need client agreements drawn up or perhaps staff employment agreements or certainly you'll want to see a lawyer prior to signing a lease or buying a business or franchise.
Licences & Memberships
Depending on your industry, you may need licensing and sometimes linked with this is a professional membership.
Motor Vehicle Costs
You may need a whole new decked out vehicle (including signwriting).
Marketing
This cost can range from advertising to social media actions, membership fees to networking groups, costs of event attendance.
Office Setup
If you're going to rent premises, then factor in above and beyond the rent, things like electricity, security, internet, telephone lines, fitout – just to get started. There is also likely going to be furniture, signage, insurance (for the premises) as well.  Don't forget with any new office, there will be stationery, perhaps even a new printer, filing cabinets, phone handsets, fridge, microwave, kitchen bits and pieces, cleaning products, shelving, reception desk and more.
Staff
If you will have staff, you'll need to pay them, perhaps buy uniforms, potentially even allow for some training (even if in-house there is a cost) plus WorkCover and super.
Stock & Materials
If you build a product or sell something, then you'll need to have enough funds to make initial purchases.  Don't forget to allow for freight and packaging.  Whilst you might get 'paid' for this, you often will have to 'carry' this for a period of time initially before payment occurs.
Telephones
You'll need to have a phone and internet package as well.
Website
Now, I have to say, this is not a luxury, but for 99% of business, this is a necessity.  There is the website cost, hosting, domain name purchase ($25 at most) and of course don't forget the SEO.  Building a site is just half the task, you then have to get SEO (Search Engine Optimisation) done, otherwise you'll never be found.
I have only listed here the most obvious things, for some businesses, there will be even more.  If you run a restaurant you'll need a liquor license.  If you're an electrician, there is an Electrical license.  You may have to pay for access to specialist software (such as an accountant or architect).  A bookkeeper may need to pay for gaining certification with Xero or MYOB.  If you are purchasing a business or need finance, then there are also loan costs and potentially interest.  If you're buying into a franchise, there is obviously the initial franchise cost, but then also ongoing franchise and advertising fees.  You may have to undergo specialist training.
As you can see, it really starts to add up.  What about Business Coaching?  If you're not an expert at business, you would want to consider getting specialist help.  So, as you can see, the costs do start to mount and this is why I always get clients (old and even those who have been around awhile) to do a business budget (and sometimes even a personal one as well) so that you can work out what things will cost and what money you will need.
I should point out that rarely does a business open its doors day one with customers coming in by the droves.  It takes time to share the news, for your marketing to work, for word to spread that you even exist and people to start considering to use you.  Have you got the money set aside to not only cover all those setup (and ongoing costs) as well as the costs of living yourself?  If you are the main income producer, you still have to eat, pay your home bills and possibly pay for your rent or mortgage.   You won't be able to draw a wage for a while, so will you survive?
Nothing is worse than someone trying to sell their product or service who is desperate.  That desperation comes across loud and clear and may well steer people off.  A desperate business owner will also take on clients they know are not an ideal fit or they know will be trouble, but they are desperate and income is income, right?  Ensure if you're starting out you have that initial capital ready in place before you start, so you are able to pay the bills and yes, knock back those "D" grade clients you know will be big trouble.
If you are considering opening or buying a business, I also work with clients who have not yet got a business but need assistance in setting up, selecting the right option and making a start.  Give me a call on 0411 622 666 – I am happy to have an initial chat with you – at no charge.  Check out my business coaching services.
Yours in business – Donna.