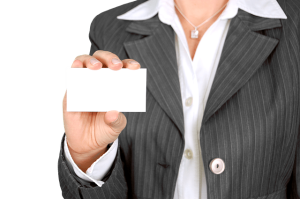 Are you working with a licensed and legal business owner or operator?  So often those using business services worry more about the price and less about the credentials of a business operator.    I see people happy to use a non-licensed electrician or plumber, or don't worry whether their tax agent is qualified.
Here are 8 reasons to NOT go into business.
Here are 5 reasons to use licensed and legal business operators:
Plumbers & Electricians.

Besides the fact that an unlicensed plumber or electrician could do more damage than good, if something goes wrong, your insurance is voided.  A handyman is not a licensed plumber or electrician (unless they have that extra credential) and saving a few dollars now, could cost you thousands or even hundreds of thousands later.  Imagine an unlicensed person playing around with your wiring and your home or business ending up in flames or a loved one electrocuted!
Tax Agents, Accountants or BAS Agents.

When you use a licensed and legal professional for your tax or BAS returns, this means that you are not only using a professional who must have professional membership and must continually learn through professional development, but the ATO's Charter means that if they do make a mistake then YOU are off the hook.   Though the chances of a silly mistake are highly removed due to the standards which are maintained with licensed professionals.
Car or Equipment Service.

By using authorised and accredited servicers, your warranties are not voided.  I know this appears a marketing tactic, but the reality is that they have to maintain a high standard and do their work well in order to maintain accreditation.   Part of that accreditation is having systems and checklists to ensure quality.   You won't be driving out with your wheel falling off because the mechanic forgot to put the nuts back on.
Again, having a qualified professional to assist in important matters is crucial.

It's incredibly funny; I see people posting questions on Facebook, asking quite detailed tax or legal questions and everyone on that Facebook group hopping in to give their 'free advice'.   So very dangerous; their 2c worth is worth about that – two cents.
As I mentioned above, using unlicensed tradies will void your insurance.

The other aspect is that licensed business operators have their own insurance; whether that's public liability, construction insurance, consumer protection insurance or professional liability insurance.   If anything should happen to go wrong, you're covered.
Yes, at the end of the day a licensed professional or tradie may cost just a little bit more but they are well worth it for quality service, peace of mind and security through knowing you are using a trained and qualified person who is licensed, legal and insured.    In fact, because they are far more likely to do the job right the first time, and being properly trained, know the best way to do the job, they may not actually cost more.   Ask yourself this … why is their industry regulated in the first place?   It's to protect YOU, the consumer!
Need a business coach? Call me on 0411 622 666.