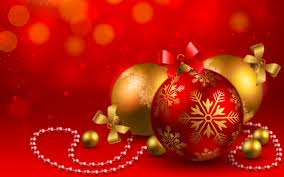 It's been a big year and you've worked hard and you just want to 'chill' and have an awesome staff Christmas party.
Here are some Christmas party tips to keep you safe, keep your job and ensure you return back to work in the new year safe and sound. : )
1. Dress appropriately. This is a work event – and especially if clients or senior personnel are present, then keep the image profession, or if it's a casual event, then appropriate. Showing off your cleavage or wearing a skirt that leaves nothing to the imagination sends a clear message to all.
2. Don't drink to excess. Ensure you eat sufficiently and it's a great idea to alternate your drinks with a glass of water. This will slow down the effects of alcohol. If your boss is smart, s/he will not be drinking much and will be watching everything doing on; you don't want to make a bad impression by throwing up in your purse or falling down drunk in the gutter outside the venue.
3. No fraternising with co-workers. Remember in the New Year you need to return to work. Would be a shame if you had to spend the holidays updating your resume because of your behaviour at one work event.
4. Don't gossip, whether it be about the company, co-workers or especially the boss. Gossip has a very amazing way of finding its way to the wrong ears. If you know that alcohol causes lose lips, then refrain and keep the liquor consumption down.
5. Pre plan your travel home. If your employer isn't providing a taxi, then ensure you either organise a lift with a family member or good friend OR ensure you have sufficient funds on you to get a taxi yourself if you are planning on having a drink or two.
Enjoy your Christmas party, have fun, but not so much fun you won't want to be showing your face in the New Year. Have a Merry Christmas!<>br/>
Learn more business tips from Donna Stone!