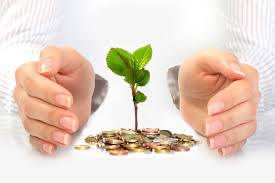 Businesses must be given special care and attention. If you understand the concept of time and the fundamental value of change, you can achieve more with your business. Just ask yourself: Am I giving due importance to my business? Have I availed my business of every available opportunity to reduce business costs and realise new opportunities to become more efficient?
As a smart business owner, you can do everything to exceed your competitors. Regular 'health check-ups' for your business might involve some hard work but the opportunities this may bring may far outweigh the time taken. In simple terms, you must care about your business, if you don't want to fall behind.
Think Big and You Will Grow Big!
Every action is a reflection of your thoughts. First, you think and then act accordingly. You can measure your success by thinking. Big thinking brings big achievements. So, you should think in the same way as a champion thinks. If you keep one step ahead of your competition with your innovative products and services will win. Having a positive attitude goes far.
Stay Ahead with Your Leadership
Organise a team and establish fair relationship with your workforce. Always involve your team in discussions to develop confidence of promoting your business ideals. You can't stay ahead until your leadership skills are honed.
Let me help you with your business.