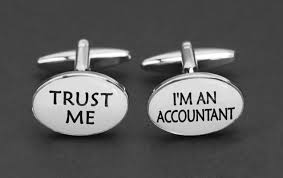 Every business owner's concern is the earning of profit of the business. Whether or not how much the business earns may not be important in the beginning because any amount is fine as long as it is earning. However, for the long run, it is important that the business owner is on top of the profits, as well as the capital spent for the inventory and other expenses to improve the business. For this,good accountants and good bookkeepers ARE essential.
Of course, business owners always look to expand their businesses to continuously earn profit. They strive for improvement to keep up and eventually surpass competitors, and for this purpose they usually augment their earning power through getting in touch with their spending power.
It is not a secret that to make the business more successful, it is inevitable that more finances will be spent towards increasing capital and inventories, improving operations, and maximising personnel. For effectively pulling off the act of spending more to earn more, business owners usually go to banks for advice. In addition, banks almost always are the sources of financing to which business owners go to.
But note that a business owner already has a very sound financial advisor lurking within the ranks: the accountant. More so than banks, the accountant already has intimate knowledge of the business's finances. He or she will already know which areas are doing well, which are taking in losses, which areas should be improved upon and so on. The accountant already knows the specifics of the business so as to provide the business owner of an idea on what strategy to do next.
And because of the personal attachment developed by the accountant to the business throughout its existence, he or she can provide one thing which the bank cannot: genuine care. The accountant will be sure to take the business's improvement to heart and will provide more than adequate advice toward the betterment of the business. Further, the business owner should be able to trust his or her accountant more because of the rapport established by working together.