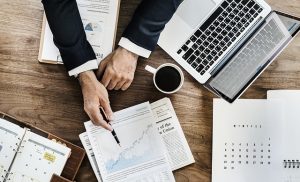 We work so hard in our marketing and bringing in the leads, but reality is that if you don't have a reasonable conversion rate, then you're just wasting your marketing dollars and losing opportunities.  There are things we do that cause sales blunders, and we do not know it.
To calculate your conversion rate it's simple.  If you got in 10 leads this month and 5 became clients, then your conversion rate is 50%.  If last month you got in 12 leads and 4 became clients, your conversion rate is 33.3%.  Your objective from a marketing perspective is to get in more quality leads and your sales objective is to increase your conversion rate.
So, let's look at the sales blunders we all need to keep far away from:
Blunder #1 – Not show up, be late or not reconfirm
When it comes to your sales process you need to have a few steps in place.  When I work with business coaching clients, I address handling objections, in advance.  I also strongly recommend that you reconfirm the appointment unless you enjoy wasting your time and meeting with people who do not turn up.  Reminders are critical.  From your perspective, this might be obvious, but you need to turn up to the initial meeting or quote.  If you are going to be late, ring.  Make sure being late is ok, and show you respect the other person's time and that you are reliable.  We can all get caught up with traffic, road accidents etc … but whether you'll be 5 minutes late or an hour late, call as soon as possible.  Seriously try to avoid to be one hour late – perhaps that much you are 'cramming' too much.
Blunder #2 – Sell too early
This is a common mistake that the rookie makes.  You're keen to close the deal so you go straight into selling the solution.  Before you even go anywhere near selling or providing a solution, you need to have really understood the client's needs.  This means asking questions and actually listening to their answers … which leads me to the next point …
Blunder #3 – Do all the talking
Some people think a great salesman is the person who can 'talk under water'.  They do all the talking, and in fact, you can't get a word in edgeways.  The reason that you do all the talking during a sales meeting is that you're not listening.  My earlier point – don't sell too early, and ask great questions and listen … well, if you're talking, you can't be listening.  Giving the person a chance to speak, listening intently and then asking more questions will do one great thing.  It will help you to understand your prospect and their needs.  As soon as you do that and show you're prepared to listen, you're going to be armed with the knowledge necessary to help them.  Now, if you've been around a long time, you might think you know it all, and know more than your prospect (and maybe you do) but if you don't know you're willing to listen and don't show empathy and don't offer two way communication, then the prospect is quite simply not going to like you and may not, then in turn, actually listen to your recommendations, proposal or suggestions.  Somewhat ironic; listen and you'll be more likely listened to.
Blunder #4 – Get lazy
You may think you're never lazy.  Well, I'll word it another way…  "Be too busy".  I see time and time again business owners who are super busy.  So instead of delivering a quote or dropping around to follow up (or at the very least, picking up the phone), they resort to nice and easy and quick email.  They email over the quote and figure their job is done.
Two things, by emailing you take a BIG chance that the quote will end up in the person's spam box.  Or perhaps that person doesn't actually check their email account for weeks and weeks.  Secondly, you miss the opportunity to discuss your quote with them.  Perhaps they have a question or feel you're a tad high in price, or the other quote included XYZ (which you could also include).
So firstly, IF you are going to email (and it's fine for smaller ticket items) then be sure to text and check they got the email.  If you do email, be sure your follow up is not email, but either on the phone or in person.
For big ticket items (I'd suggest $8K or more) arrange a time to drop the quote around, talk to the person, explain it and reconnect with them as a person.
Blunder #5 – Not follow up the quote
Over the years, I've had business owners say that to follow up is to hassle a person.  Not so!  In fact, if you don't follow up, you're hassling them more by making them do your job!  It's not their job to follow up on your quote, so don't pass the buck onto your prospect.  That is almost as bad as someone who asked me to text them the morning they were due and remind them to come around and do the quote!  Follow up is not being a nuisance, it's expected (statistically more than 80% of people expect a salesperson to follow up) so do your job, don't get lazy (or scared) and follow up.  Ask for the sale, show you want their work, without desperation.  Do not go overboard and sound desperate; that is a very quick turn off.
Blunder #6 – Once they've signed up, the sales process is over
No!  This is wrong.  One of the most important things you want to do is remove 'buyer's remorse' and onboard the client well.  Keep in touch with them at every step (within reason), alert them how the process works, what they can expect and keep them informed.  Especially if you've taken a deposit, and especially if you say that the job should start in two weeks – be sure to keep in touch.  If you have a delay in production, far better that you contact the client and update them (and apologise, but assure them you're all over it) than them to ring and ask "what's happening with my job?"  Be proactive, rather than reactive and keep communication at an optimum level.
So, here are my six tips; in summary:
Reconfirm, show up and be prepared for your sales meeting/quotation
Don't try to sell too early
Listen more than you speak (a 2:1 ratio is good)
Deliver the quote (for high ticket items) and if you email, make sure it's received
Follow up on your quote – and don't just do it via email – at the least RING
Onboard your new client well and keep communication at optimum levels.
Sales can be easy for some of us, harder for others, but with sales training, support and a review of your sales process, I can definitely help you improve your sales process.  And yes, your sales method should be a process.  Setup a system to do it well, and then do it well consistently.  You will find once you work on your sales skills, your conversion rates will naturally rise.  This will equate to more sales, more turnover and hopefully greater profits.
If you'd like to talk to me about your sales skills – I'd love to hear from you.  Call me on 0411 622 666 or drop me an email – but if you email, please leave me a number to call you on.  Reason being – I practice what I preach.   : )
Make a Wonderful Week!