***Guest blog post by author Reba Webb on using promotional products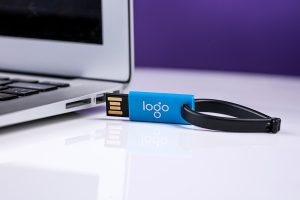 To grow your small business you need to have a solid marketing strategy to make a mark on your target market. The fastest and most cost-efficient way to do this is to use promotional products. According to research, 83% of customers who got personalized promotional items will most likely have a transaction with the company that sent the item.
However, you need to come up with a plan to deliver promotional items to your customers and potential clients. According to the marketing experts from Fast Promotional Products, you can hand out these items during trade shows, product launches, exhibitions, and other corporate events. Aside from these occasions, you can also distribute these branding items through these methods.
Use Promotional Products
As Internal Rewards for Your Staff
While they are not exactly your target market, your staff should be one of the first groups of people to receive your promotional products. You can give them useful items like phone chargers, travel mugs, tote bags, or umbrellas bearing your company's logo. It can serve as a reward for doing an excellent job at work.
Since these items will give them a sense of identity, they will also use it outside the office. As a result, your company will have more exposure from the people who will spot these from your employees. You can give these items to your employees during a special event at work like the company's anniversary, a holiday, or during their birthdays.
As Rewards for Your Loyal Customers
Even if your focus lies on growing your customer base, you should still prioritize the customers who became loyal to your brand. You can reward them by providing special items like an imprinted mirror if you sell cosmetic products or a tote bag if they buy two of your items from the shelf.
You may also give them a personalized lip balm or hand sanitizer during the winter each time they buy an item. Also, Fast Promotional Products staff members suggest that promotional accessories like passport cases, RFID protectors, luggage wrappers, and other travel essentials can be the ultimate reward for your loyal clients.
To Forge New Partnerships
Giving a thoughtful gift to your potential client or business partner is one of the best ways to forge a good working relationship. According to industry experts, it will allow the recipient to remember you for a long time.
It's best if you do your research and learn the hobbies and interests of the other party to give you an idea about what to give them. You may also look for a useful product that would best represent your company. Some of the best gift suggestions include a bottle of wine, a power bank with your company logo, or luxury travel essentials.
To Make Your Company's Presence Felt By The Community
Another helpful way to distribute your promotional items is to sponsor a special event within your community. You can talk to the nearby school or your local government to sponsor an event, festival, or local fundraisers. In exchange for your sponsorship, you may put up the logo of your company in the venue. You may also hand out your promotional products to everyone who attended the occasion.
Using promotional products will help your small business to reach out to a broader audience. You need to find a marketing strategy that can work best for your company. It can be one of the fastest ways to help your company succeed without spending too much money and resources using expensive marketing plans.
– – –
Need help with your marketing strategy? Check out my business coaching services.