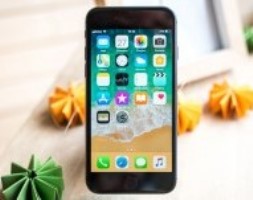 For any business these days, our phones are one of our important tools of the trade.   For some of us, we live on our phone and can do anything from it – especially if you are in business.   I recently got the iPhone 8 (and love it) which got me thinking to how to best look after my phone.  Well, naturally I went to the official Apple site but after some time researching there, I sadly couldn't find anything there.  So here is what I could find (or know) as a long time iPhone user.  I'm no techie, but maybe that's a good thing; this is written in clear to read English which will make sense to even the non-techie amongst us.
Maintenance of Apple iPhone
Accept Updates
You can have your phone set to have automatic updates occur, or (as I do, because I was caught out with it resetting when I needed it) have it not on automatic, but you'll see the prompt that there is an update – be sure it's actioned.  These updates improve phone functionality and security and only take about 3-5 minutes.
Unneeded Apps
If you're like me, you try some things out.  You might download 3 or 4 (or more) options, choose one and forget about the others.  Delete those you don't want and in fact, regularly run through your apps list and delete those you don't want.  This is done via General, iPhone Storage, go into the App and 'Delete'.
App Refresh
Via Settings, you can have apps automatically refresh when on Wi-Fi or mobile in the background.  Great for Facebook, but this does use battery life and potentially data that's not needed.  After upgrading to my iPhone 8, I noticed these had reset to all again … time to check what needs an auto update and does not.
Clean the Home Screen
If you have a multitude of apps you need, but don't use all the time you can group them into a single icon, calling that icon perhaps 'Banking' or 'Games' or 'Biz Tools' or 'Fitness'.  Grouping apps is often neater and saves you having to move through multiple screens to find an app (unless you use the search function).
Clean Caches
Apple devices are pretty user-friendly, but a little clean-up is good to get back wasted memory.  Go to Settings, tap on Safari, Clear History & Website data.  If you're connected to other devices via iCloud, be aware that it will action on all.
Clear your Photos
I'm shocking when it comes to photos and have more than 9,000 of them.  Some are just duplicates where I wanted to catch the right angle, and others (perhaps a screen print of a lead opportunity) were important then, but are no longer relevant now.  If you can delete as you go, then try to do this.
Backup Important Data
Whether that be messages, photos or something else, remember that if you lose your iPhone and don't have iCloud backup, those items are potentially lost forever.  Backups now will give you peace of mind.
Clear Background Screens
Tap on the Home button twice and then swipe up.   You'll see all the apps and screens you've recently used.  The swipe up clears that cache and keeps the background clean.
Case & Screen Protection
This is pretty obvious but worth mentioning again.  My case is the wallet style so that in my bag the screen is protected.   If you're a tradie, there are heavy duty cases (pretty much drop-proof) and of course, if you're out in the water a waterproof case is a must.   I know my new 8 is 'water resistant for 30 minutes to 1 metre but haven't clearly been able to determine what that means.  Can I take it swimming and photo underwater or the occasional splash is ok?  Warranty is voided by water – so I still use my protective case when kayaking.
Make the most of your phone
There are many functions within an iPhone which are great.  I love keyboard shortcuts for example.  Take the time to discover your device and know as much as possible about what it does, and then start using that.  Often a little setup is required, but the benefits are usually worthwhile.  Whilst you're in there, tweak and update your settings to ensure they meet your personal needs.
Restart
Regularly do a complete and full reboot of your phone.  I admit I don't do this often enough and if anything starts to glitch or 'stick' then this usually does the trick.
Remember the adage "Prevention is better than a cure, and usually a damn sight cheaper".  I'm big on time management so I tend to do these things when I'm waiting for an appointment or perhaps whilst watching a bit of TV at night.  The photo culling, well that is work in progress. : )
As a business coach, I also teach Time Mastery. Check out information about the workshop in August.
Read The Disasters of Working Friends (and How to Avoid the Dramas).