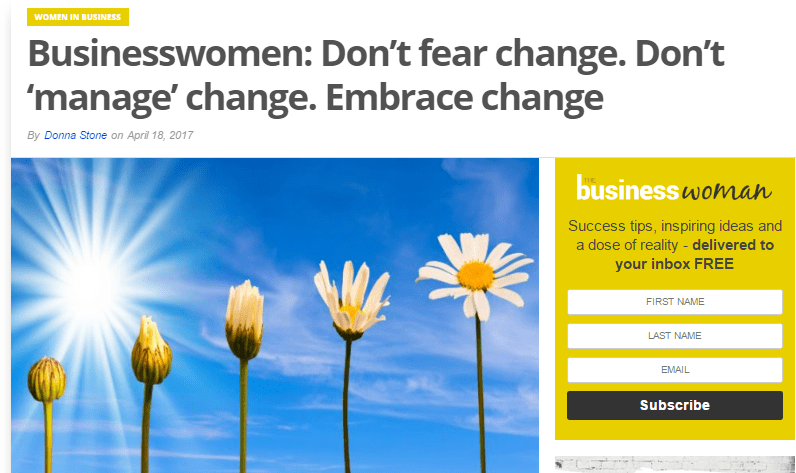 "The secret to change is to focus all of your energy, not on fighting the old, but on building the new." – Socrates
There are a few reasons why change is not just good for us but amazing too.
We get way past our comfort zone.
We experience more.
We go through a path of success, discovery or improvement.
We get to find out who we truly are.
Our flexibility is increased.
There is more fun.
There are some tips on how to shift our mindset and instead, embrace change.  Read more of the original article I wrote for The Businesswoman Media.