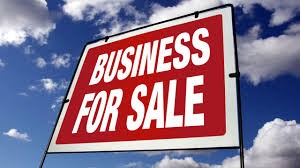 Business owners (just like home owners) often think their asset is worth more than it is.   They often seem to have 'blinkers' on when it comes to what is great about the business and where its weaknesses lay.   As a business coach, having worked with business buyers, sellers, owners and of course brokers, I know that buyers look for specific things.
Need help? A business consultant is within your reach.
Easily sell your business with the following:
Great figures – clean figures showing consistent strong levels of sales and profits is a must.
Non reliance on key personnel – If your business can't survive for 3 months whilst you do a European holiday, then how would it survive a new business owner?
Reliance on key customers – if all your eggs are in one basket with one or two critical clients, then a prospective owner is going to be very concerned about losing them.
Owners who are too involved – whilst growing your business you may well have known (very closely) all your customers, this is not necessarily a strong point in selling a business.   A new owner is going to worry that their loyalty is only with you, and not with the business.
Great online presence – do you have a great online presence; awesome website, effective SEO … a great source of leads which will continue to come in, long after you have gone?
Documented systems and well maintained databases – Having systems and processes (clearly documented) is invaluable as is a current, clean and up to date database.   These are the assets of a business which make the difference when it comes to pricing.
I have recently come across a really effective tool to gauge the saleability of your business.   This 'test' (it takes about 10 minutes to do) comes back with both industry benchmark levels and your score as an overall score, as well as 8 specific sub-category scores.   Plus it provides general suggestions on how to improve.
Working with clients long term and short term, either to grow their business, improve profits or prepare for sale, I know what is needed to achieve results.   I know that when you are looking at selling, then now is not the time to slow down on your marketing budget, or not renew a lease.   I can look at the financial reports of a business and know whether the bookkeeper is doing a good job, or if your figures need tidying up.   Is the content on your website branded too much to the business owner, rather than being about the business?
If you'd like to be introduced to a great business sales broker, just let me know by email to donna@donna-stone.com.au.   Even if you are not planning on selling soon, it's good to know where you sit now, so that you can begin building in the right direction.
Make a spectacular day!
P.S.   Selling a business is actually harder than selling a house – but with the right advice, can be exceedingly rewarding.