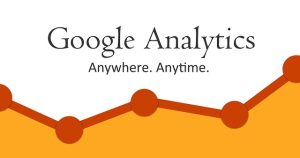 When asked what is one of the best tools to use online to successfully grow a business, it is always good to recommend Google Analytics.  Why? Read through and know how it makes businesses successful.
Read How to Improve Your Digital Sales Conversion Rate.
Have you ever wondered anything about the visitors of your website and how its content performs? If it's a 'yes,' you should learn about Google Analytics to answer any question you may want to be answered. Let's learn more about Google Analytics and how it will benefit you and your website.
Google Analytics Defined
Google Analytics is commonly referred to as the industry standard used to track, analyse, report website data. When properly and correctly used, this free tool or standard will be helpful in measuring the SEO, ad revenue, traffic, and activity of your site on the social media. The standard is considered to be more robust when compared to the credit it receives from most people. It can actually do most things associated with more advanced analytics suites.
Features of Google Analytics
You will definitely need to set up the following features of Google Analytics should you wish to make the most of it.
The standard is equipped with an e-commerce tracking.
It enables users to search in different websites.
Its data visualisation tools like scorecards, motion charts and dashboard display the changes in your site's data over time.
It has segmentation for subset analysis.
It has email-based communication and sharing.
Custom reports.
It can be integrated with the other products of Google including Public Data Explorer, Website Optimizer, and AdWords.
It is specifically designed for small and medium-sized retail websites.
It has safety net profiles.
Its limitations make the service less suitable for larger enterprises and more complex websites.
It allows users to gather information on people with websites that are linked to social networking sites like Twitter and Facebook.
Power-Up Tools for Google Analytics and Decisions driven by turbocharge data
Tracking outbound links to figure out the right, possible direction of your audience. Low bounce rate is primary in understanding where your visitors are heading to after leaving your page. You can optimise your site for any conversion and brand messaging for a maximum effect. Why is this so? There are web business models dependent to traffic to certain page in different domains. This is the case in an affiliate programme driving traffic to a landing page to generate income. You will eventually know the domains with the best conversion ability when you track the outbound link's behaviour. You will also uncover those spots that covert best, which allows you to plan based on the links you would want to place in the prime position.
Getting real-time statistics. It is advisable to use a simple trick to get the most recent statistics without paying cash for the premium service received. Expect to receive updates of your statistics every hour.
Tracking buttons for social media. It's already given that social media is noted to be a powerful tool in driving traffic to your website. Bloggers here play the most critical role in encouraging readers to share their content through Twitter and Facebook. This is enough to attract new readers, consumers, and subscribers. Of course, any entrepreneur would want to go viral online.
Developing custom campaign URLs for effective link building campaign tracking. The number of likes from users does not automatically indicate the effectiveness of these buttons in appealing to new users visiting your website. But you can change this scenario through modifications. Google Analytics will help you set up some custom campaign URLs which automatically categorise and track users.
Using custom variables for data refinement. Google Analytics is very flexible as it allows you to come up with a model of the content organisation scheme of your site. This does not limit you to track mere pages, but allows you to adapt for sections, tags, categories, or any other taxonomy where you think you can get rid of it. Truly, this could be very beneficial in e-commerce and web applications where you would want to track specific product types or actions.
Using the IP exclusion. You generally spend one or two hours fidgeting with the design of your site and its code to ensure perfection. Usually, you conduct initial link building and check the Analytics for possible traffic. You use IP exclusion in Google Analytics to ensure that the test does not really skew your data. You have an option to stick in your IP address or addresses to exclude from Google Analytics.
Why Google Analytics is Setup on Corporate or Business Website?
Rather than tracking the visitors and page views of your site to see the traffic flow of your site, find out whether it is actually helping your enterprise. Now, Google Analytics does not tell you upright how your business really performs. You need to set it up properly with ways on how to track your corporate goals.
URL destination goals. Specific URLs relevant to your business are tracked by URL destination goals. These goals are ideal for confirmation pages, PDFs, and thank you pages.
Visit duration goals. These goals are useful in tracking the number of visitors who stay on your site and helps customers answer questions.
Pages/visit goals. These goals track the pages seen by visitors before leaving your site.
Event goals. These goals track anything you want with Google Analytics events like downloads, external links, widget usage, social media buttons, and time spent watching videos.
If you need help, talk to your website designer, SEO expert of IT Guru.   Getting the back end of your website right will assist in having a healthier website and you'll be a happier business owner.  If you want to be referred email me at donna@donna-stone.com.au.