Harvard Business has a study on goal setting.  It says 83% do not have goals.  14% have plans but are not written.  3% do have written goals.  I'd like to put emphasis on putting goals in writing where you can review it from time to time.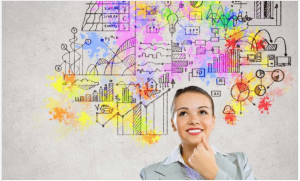 With long-term goals we also have short term objectives. To make these SMARTER we should be Specific Measurable Achievable Relevant Time-specific Emotion Resources.
Business Coaching that achieves result.
I have here some tips in writing your business plans:
Make sure to research
Your target and action steps should be in the right order
Allocate right timing for each tasks including allowing delays from you or other parties involved
Identify who is doing what?
Financial figures
Reviews
This may sound easy but it's not.  An experienced business owner will know the steps to action in the appropriate and correct manner.  There will be distractions so you and your team will have tremendous effort and commitment to stick to your goals.  I am a business coach and I need to keep my clients on track so they are accountable in achieving their short-term and long-term goals.
Ensure that you achieve your long term goals through the following:
Monitor your goals, projects and action items
Your team should have their own goals that align with yours
Hold your employees accountable
Rest when you can
Repeat the whole (short-term) process over
I believe that success in business is not about luck, chance or secret formula.  Mostly it's doing the day to day things as effectively and efficiently as you can to avoid mistakes.  Vision, planning, focus and discipline are what make successful businesses. I'm a business coach and can guide you to work on your goals. Call me on 0411 622 666.
Read the full article recently published in TheBusinessWomanMedia.com where I am a regular contributor.