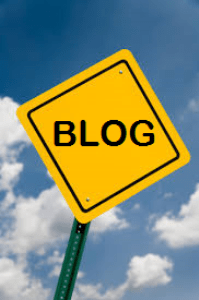 As a business coach and blog writer I often get asked why we need a business blog – so I thought I'd share with you the top reasons we all need blogs in our business:
Read the 7 Steps you Need to Take to Grow Your Business.
Why We Need a Business Blog:
They improve your Google ranking on your website.  Google loves fresh new content and will reward you by improving your ranking and moving you higher up the list.
They build your credibility and demonstrate your expert knowledge.
They expand your brand beyond your own network to a much larger audience – in fact, you can go global.
They boost your offline business – the Kelsea group did a study in 2010 and found 97% of consumers use online media to shop locally.
They get you found!   The fact is that most people land on a website from a blog, not because they happen to go to your home page.   It's a great way to direct traffic to your website and to your business.
They build your network and help you to stand out.
They inspire others to take action – and maybe that action is using your product or service.   A great and relevant call to action at the end of your blog could mean more dollars in your pocket.
They give your business soul – as you and your company become real and authentic.
They're free to share and distribute.   Essentially a no/low cost form of marketing.   If you don't have a budget to cover a SEO (Search Engine Optimisation) expert then this is a great way to organically improve your SEO.  Alternatively, if you have SEO, then this can enhance it.
Things a Business Coach can Do for You!
What is the challenge is that not everyone is gifted when it comes to writing, or perhaps simply doesn't have the time.   That's where I can help you.   Allow me to be your 'ghost writer' and write your blogs.   I use my 30 years of business experience, expert writing skills, plus marketing prowess to ensure your blogs are keyword rich and not only share great information, but also subtly 'sell' you or your product or service – all at a very reasonable price.   Like to know more?   Easy – just ring me on 1800 77 65 61 OR email donna@donna-stone.com.au today.