I regularly get asked "do you mentor and coach other coaches?" and the simple answer is yes.   I believe there is a huge demand out there for great coaches, consultants and business advisors.  I  love sharing my experience and I encompass an 'abundance mentality' where there is room enough for many great coaches.  I strongly believe that the face of business is changing and coaching will become more prevalent and recognised as best practice.
I can still remember what it's like to be starting out.   You often have no one to ask questions of or run things by or someone who keeps you focussed and on track to set up and grow your coaching business.  Over the years I have myself had coaches, including an international coach.  It pays to invest in your business and your own skills to get guidance from someone who has lots of experience in business, consulting and coaching.
Unlike some other specialist coaches, I don't charge coaches a massive fee for my coaching or mentoring services nor do I lock you into long term contracts.  However, I will be direct; I will need to first determine from you a number of things to ensure there is genuinely not a conflict of interest, for either of us.   I will also get you to sign an Agreement that you will not copy or use my IP without my express written permission.  That done, you will have my utmost support, energy and guidance in helping you to have an amazing coaching or consulting business you deserve.  Naturally, confidentiality is assured.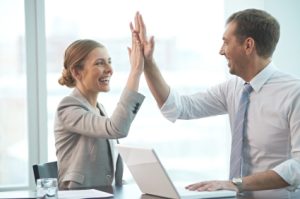 I work with you on:
Structure, setup, systems, processes, and templates
Business growth, marketing, and your sales process
Your coaching service, delivery, and customer service.
If employing staff or if the finances aren't your cup of tea, I can guide you there also.
As with all my programs, I do not lock clients (or coaches) into long-term contracts; so this can be a shorter arrangement, or longer, depending on your needs.   If you are a new coach starting out and would like some expert guidance, support or assistance, with complete confidentiality, give me a call and we can have a chat.

List of relevant articles: